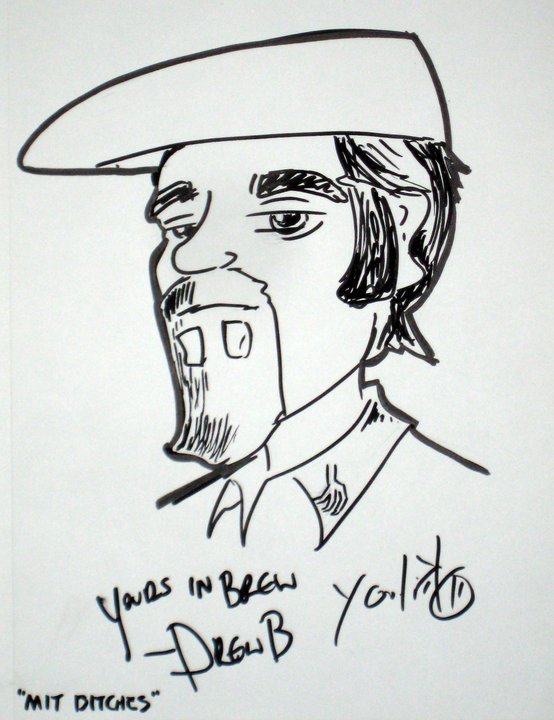 Not much beer stuff to report so far this Philly trip, but a few interesting things for y'all.
I was right, the humidity sucks. California's softened me
The AHA Governing Committee meeting went about the smoothest I've ever seen it. We tackled a number of issues, but the big doozies were how to handle the growth both of the Conference and the Competition.

This picture is the hall that we're using for the NHC, Club Night and Pro Night, it's enormous. Seriously, we could have fit the entire conference in this one space not that long ago.


So what do we do with the fact that we need space for 4000+ attendees? Where do we go and what do we depend upon the AHA and BA staff to organize and what do the local crew tackle?

With the competition, how do we handle too many beers, too few judges and a logistical nightmare. How do you balance being democractic in allowing entries vs. the competition being "elite". Big questions and no easy answers!
The BN Party was awesome with lots of beers flowing and musicing happening. Still seems to me that the East Coast IPAs have a suspicious amount of malt in them. I'll do more research tonight! Apparently, also, I'm a bit of a jerk and stole Justin's beer late at night.
On the judging front, 190+ judges knocked it out this morning and left only the mead and cider categories for the afternoon. Starting my day with 11 Strong Ales (Old Ale, English and American Barleywines) isn't the easiest way to keep things even keeled for the conference!
But.. because I had those 11 strong ales (plus the Mini-BOS samples), I felt absolutely no qualms about having lunch at DiNic's Roast Beef and Pork inside the Reading Terminal Market. Thanks to the AHA giving judges $20 to have lunch, it was free! (and amazingly tasty). Look at that sandwich!

Time for the first talk that I'll attend and time to take notes for the book!
Anyone else got any impressions so far?