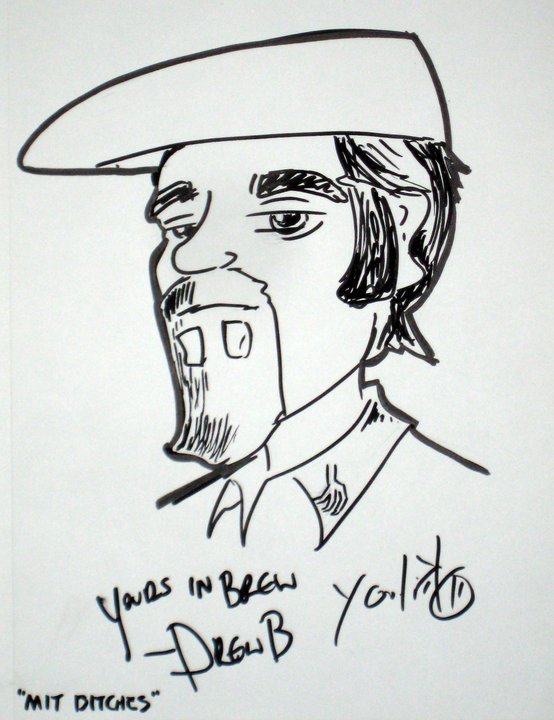 A news story that I just read............
A Virile Beer?
According to a news item in Tokyo's Mainichi Daily News, a French brewery has started tests on a beer, said to contain natural aphrodisiacs, that does not affect the drinker's ability for making love. The Fischer brewery announced that the beer is currently being tested under strict medical control by 400 drinkers in France. The company insists that the announcement, made on April 3, was not an April Fools hoax.
Fischer's technical director, Marc Arbogast, said it is "not a product for Don Juan nor marathon lovemakers, but it is meant for men who have experienced sexual inhibitions."
The brew is a mild barley beer that is fizzy, but less alcoholic (about 2.5%) than ordinary beer. "Alcohol is know for its effect of sapping virility and this should reverse the effects," said Arbogast.
Fischer said it approached African witch doctors in bringing together 34 aphrodisiacs from around the world as part of their research. After testing their toxic levels, four plants were selected for inclusion in the brew, but only in small levels, the brewery director said.
The beer will not go on sale till September as patents and other administrative formalities have not yet been completed.
-----------------------
The fun part - the news story is from Brewer's Digest - April 1987! Wouldn't feel out place today with some of the boneheaded things we see big breweries pull to gain a little more market share! I don't know if Fischer ever launched the beer, nothing in my searches turned it up, but still... Is this the next place a craft brewery needs to go? "Steele Rod IPA - put the Steel back in your Rod!" So, what, a tincture of viagra? Guess I'll need to go hit the herbalist texts and see what pops up.