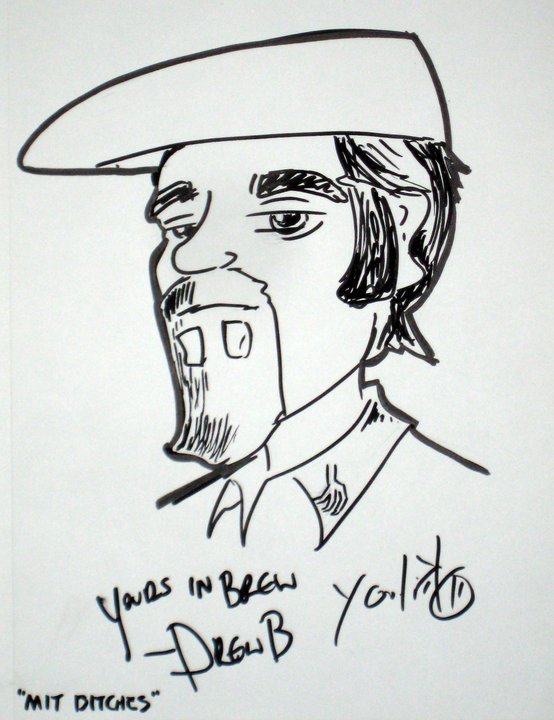 On this week's episode, it's fully the new years which means it time to see just what we're going to fail at this year! And we're bringing you along for the ride! But first, a Christmas Miracle, some expired LME and being mindful in the pub. In the Brewery, Denny has some questions about dried lager yeast - can you help him out? In the Lab, we get an update on the IBU test Denny's operating through. And then finally we hit the list - we talk about how "well" we did last year and what we plan to try and win at this year! You listeners also had a bunch of suggestions for resolutions, so let's see! Finally, we close out with a pair of new history podcasts from Drew and get you on your merry way!
Episode Links:
Episode Contents:
00:00:00 Opening & Our Sponsors
00:04:22 Announcements & Feedback
00:08:45 The Pub
00:20:48 The Brewery - Dried Lager or Dried Ale Yeast?
00:27:08 The Lab - IBU Test Update
00:32:45 The Lounge - Brew Year's Resolutions
01:00:01 Quick Tip - Temps for Priming
01:02:19 Something Other Than Beer
This episode is brought to you by:
American Homebrewers Association
Jaded Brewing
PicoBrew
Interested in helping Denny and Drew with the IGOR program (aka help us run experiments!) - contact them at [email protected]. We want more Citizen Science!
In the meanwhile, subscribe via your favorite podcasting service (iTunes, etc). Like our podcast, review it - talk it up! If you have comments, feedbacks, harassments, etc, feel free to drop us a line at [email protected]. Follow us on Facebook (ExperimentalHomebrewing) or Twitter (@ExpBrewing). If you have questions you'd like answered in our Q&A segment, send an email to [email protected]!
Don't forget you can support the podcast on Patreon by going to http://patreon.com/experimentalbrewing
This episode can be downloaded directly at http://www.podtrac.com/pts/redirect.mp3/www.experimentalbrew.com/sites/d...
Podcast RSS Url: http://www.experimentalbrew.com/podcast.rss