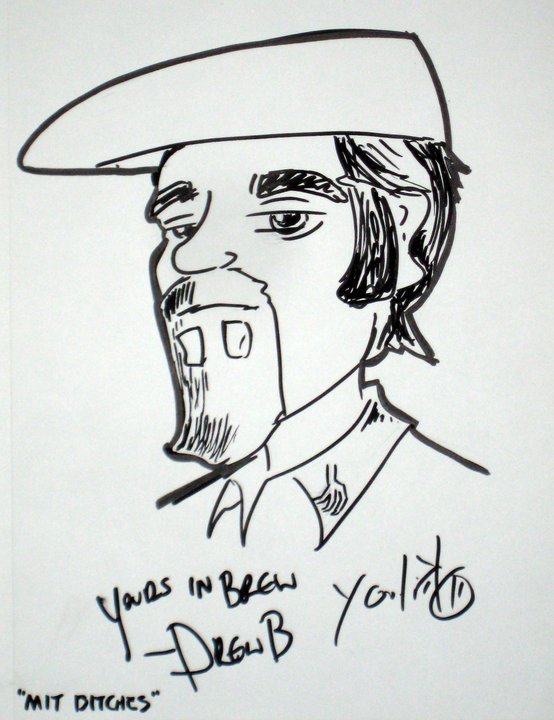 It's listener feedback time (and thanks everyone for your survey responses)! In the pub we talk through the importance of glassware, catching Denny in St. Louis, and hey what are your brew year's resolutions? In the library, we talk about a new Brewer's Alamanc focused on plants and just where do we get beer styles from?
In the lab, we announce our next experiment - the great keg purge! Does the way you purge your kegs impact the way your beers age?
In the lounge, we visit with Van Havig, brew master at Portland's Gigantic Brewing where we talk Gin IPAs, MixBot and the Plague. 
We tackle more of your questions in our Q&A segment and then Denny quickly tips with Kai's Conversion Efficient Calculation before we close out with two of Drew's recent favorite podcasts - LifeAfter and Crime Town.
Episode Links:
Episode Contents:
00:00:00 Our Sponsors
00:06:13 Feedback
00:12:59 The Pub
00:24:57 Library
00:31:30 Lab
00:37:44  Lounge
01:21:18 Q&A
01:38:33 Quick Tip
01:41:22 Something Other Than Beer
This episode is brought to you:
American Homebrewers Association
BrewCraft USA
Craftmeister
NikoBrew
PicoBrew
Interested in helping Denny and Drew with the IGOR program (aka help us run experiments!) - contact them at [email protected]. We want more Citizen Science!
In the meanwhile, subscribe via your favorite podcasting service (iTunes, etc). Like our podcast, review it - talk it up! If you have comments, feedbacks, harassments, etc, feel free to drop us a line at [email protected]. Follow us on Facebook (ExperimentalHomebrewing) or Twitter (@ExpBrewing). If you have questions you'd like answered in our Q&A segment, send an email to [email protected]!
Don't forget you can support the podcast on Patreon by going to http://patreon.com/experimentalbrewing
This episode can be downloaded directly at http://www.podtrac.com/pts/redirect.mp3/www.experimentalbrew.com/sites/d...
Podcast RSS Url: http://www.experimentalbrew.com/podcast.rss