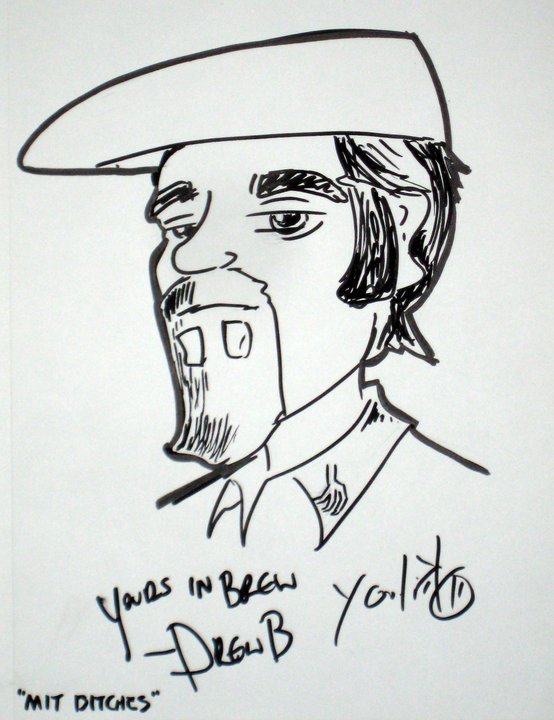 The Brew is Out There!  
On this week's episode, while last week we explored the new, this week we're taking a look at one of Denny's favorite "old" styles - Altbier. Come join as we try and explain exactly what makes an alt, an alt and how you can brew what we think is one of the best beers for the pending fall even if sometimes it's a secret.
Links
Sticke Warriors: http://www.stickewarriors.com/
Schumacher Alt Video: https://www.schumacher-alt.de/1838#video
Double Secret Prohibition Sticke Alt: https://www.experimentalbrew.com/recipes/double-secret-probation-sticke-alt
Milo's Alt: https://www.experimentalbrew.com/recipes/milos-alt
Zum Uerige Alt: https://www.experimentalbrew.com/recipes/zum-uerige-alt
This episode is brought to you by: 
American Homebrewers Association
Brewers Publications
Atlantic Brew Supply (Discount Code: BrewFiles)
Don't forget to subscribe via your favorite podcasting service (iTunes, etc). Like our podcast, review it - talk it up! If you have comments, feedbacks, harassments, etc, feel free to drop us a line at [email protected]. Follow us on Facebook (ExperimentalBrew), Twitter (@ExpBrewing) or Instagram (ExperimentalBrewing).
Don't forget you can support the podcast on Patreon by going to http://patreon.com/experimentalbrewing
This episode can be downloaded directly at http://www.podtrac.com/pts/redirect.mp3/www.experimentalbrew.com/sites/d...
Podcast RSS Url: http://www.experimentalbrew.com/podcast.rss