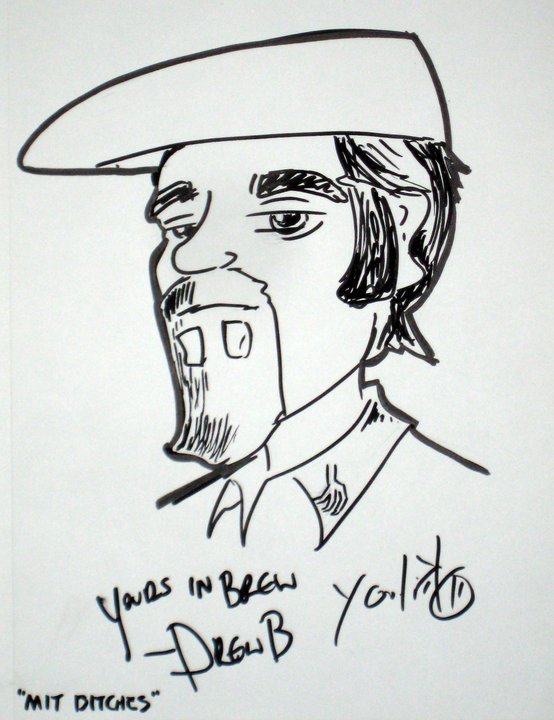 The Brew Is Out There!
PROCESS SHOW
On this week's episode of the Brew Files, Drew and Denny tackle a question dropped on Facebook by listener Dan Tomkins. Dan asked just how do we tackle a new recipe - something we've never brewed before? Well, sit back and we'll walk you through just how we do the voodoo that is recipe creation. 
Episode Links:
Greg Noonan's Seven Barrel Brewers Handbook (Drew lied - it's on Amazon!) - http://amzn.to/2mGJ1lO
Greg Noonan's New Lager - http://amzn.to/2mLbho5
Oxford Beer Companion - http://amzn.to/2mGPyNi
100 Years of Brewing (Western Brewer) - http://amzn.to/2n5Br7L
Michael Jackson's Beer Companion - http://amzn.to/2n5vI1J
Brewing Classic Styles - http://amzn.to/2n5nqXz
Scott Janish's Blog - http://scottjanish.com/
BJCP Guidelines - http://bjcp.org/stylecenter.php
Wood Chipper Red Ale - https://www.experimentalbrew.com/recipes/wood-chipper-red-ale
This episode is brought to you by: 
Brewers Publications
Don't forget to subscribe via your favorite podcasting service (iTunes, etc). Like our podcast, review it - talk it up! If you have comments, feedbacks, harassments, etc, feel free to drop us a line at [email protected]. Follow us on Facebook (ExperimentalHomebrewing) or Twitter (@ExpBrewing).
Don't forget you can support the podcast on Patreon by going to http://patreon.com/experimentalbrewing
This episode can be downloaded directly at http://www.podtrac.com/pts/redirect.mp3/www.experimentalbrew.com/sites/d...
Podcast RSS Url: http://www.experimentalbrew.com/podcast.rss