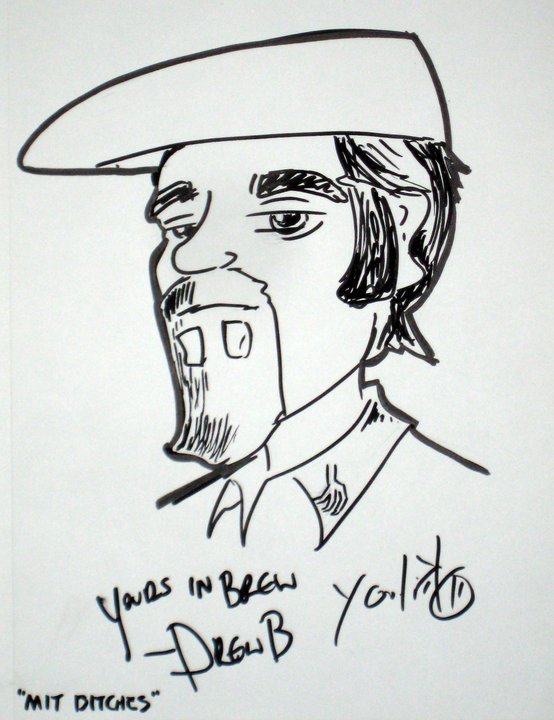 In the feedback we take a moment to not only reflect on the launch of the Brew Files, but to also remind folks about the difference between companies and people particularly when the snark is flying in podcast land.
We donated $688 to the Children's Tumor Foundation in the name of the listeners. Thanks to Robert Allaway for the suggestion. Reminder our charity is now the San Gabriel Valley Humane Society. Let's try and raise enough funds via Patreon to hit a cool thousand by July!
Episode 36 is an all Q&A episode - so get your questions in at [email protected] (or call us at 626-765-1ALE)
In the pub, we talk Sierra Nevada's Beer Recall from North Carolina and how Firestone Walker is switching to smaller bottles for their "special" beers Hey whatever happened to the nip?
In the library, Denny covers a timely article from Scott Janish looking at the impact of dry hopping on final beer bitterness
In the lab, we get our IGOR on and try to better understand the results that we saw in our IBU experiment. Why were some of the IGORs dead on and others way low? We talk to five IGORs about their brew day experiences and try and see is there a common culprit? Saw Hi to Kevin Kolk, Dave Matson, Ben Myton, Mike O'Toole and Jeremy Wickham.
Lastly, we swing through a super quick suggestion of a not so super quick podcast. They just dropped a six hour episode!
Episode Links:
Episode Contents:
00:00:00 Our Sponsors
00:07:10 Feedback
00:22:02 The Library - Scott Janish on Dry Hopping
00:30:39  The Lab - The Great IBU Test visit with the IGORs
01:35:07 Something Other Than Beer
This episode is brought to you:
American Homebrewers Association
Jaded Brewing
PicoBrew
Interested in helping Denny and Drew with the IGOR program (aka help us run experiments!) - contact them at [email protected]. We want more Citizen Science!
In the meanwhile, subscribe via your favorite podcasting service (iTunes, etc). Like our podcast, review it - talk it up! If you have comments, feedbacks, harassments, etc, feel free to drop us a line at [email protected]. Follow us on Facebook (ExperimentalHomebrewing) or Twitter (@ExpBrewing). If you have questions you'd like answered in our Q&A segment, send an email to [email protected]!
Don't forget you can support the podcast on Patreon by going to http://patreon.com/experimentalbrewing
This episode can be downloaded directly at http://www.podtrac.com/pts/redirect.mp3/www.experimentalbrew.com/sites/d...
Podcast RSS Url: http://www.experimentalbrew.com/podcast.rss