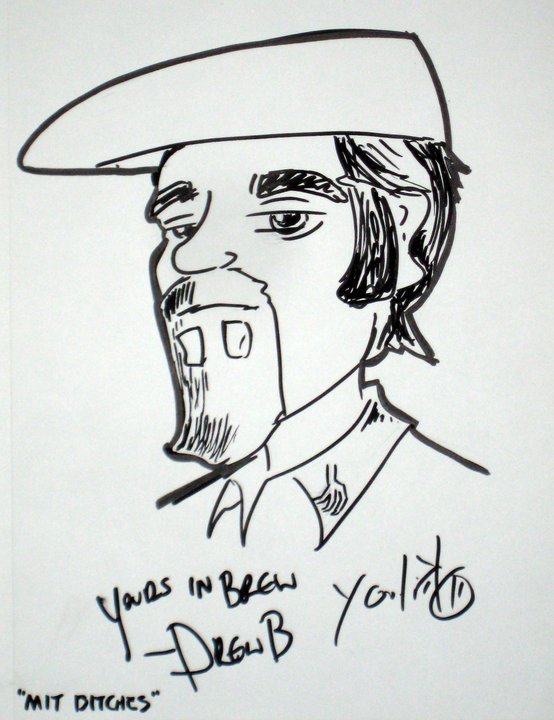 All righty then - it's time - We apparently are free time adverse here at the Beechum, Conn households and we're putting together a book devoted to exploring all the different ways homebrewers do their thing. See we're both big believers in the idea that the best brewing lessons come from getting together with other brewers and brewing. Now what if you could do that with all of the best brewers out there - folks like Denny, Drew, Mike "Tasty" McDole, Gordon Strong, etc? What if you could learn how experimenters like Marshall "Brulospher" Schott make science happen? What about those dedicated to weird and wild concoctions like Brandon Jones or Mary Izett? That's our hope for our next book- Homebrew All-Stars.
Now here's where we need your help - part of what we want to generate is data that shows us who homebrewer's are and how they brew. We've put together an extensive survey that we'd appreciate you filling out. This data will be used to help build the profile "archetypes" we're building to help identify different approaches to brewing and to flesh out a more complete picture of the crazy sort of fool who gets involved in this wonderfully creative hobby!
We promise no nefarious uses of your data! But if you give us your email - we'll be able to contact you about further information we might want to present and you'll be eligible for a drawing for a copy of the book! Free stuff!
Seriously we love homebrewing and homebrewers and appreciate you taking your time to help us out! Please feel free to share and leave a comment below if there's anyone you'd like to see us interview for their insight - who's an all star to you?
If you're having trouble seeing things - try the direct link - http://www.surveygizmo.com/s3/1977473/Homebrew-All-Stars