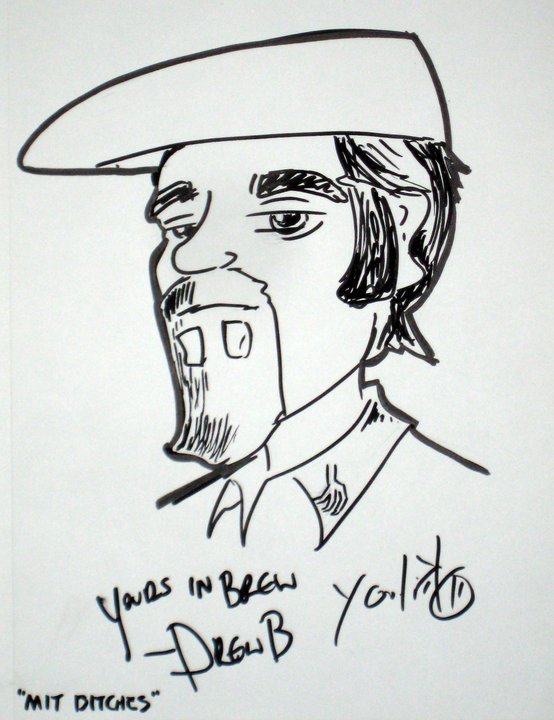 The Brew is Out There!
Belgian yeasts and hops don't mix - at least not until recently - unless we're talking about Belgian Pale Ale. It's an odd mix of British and Belgian flavors and approaches. So, I sit down with San Diego's Belgian beer fanatic par excellence, Tomme Arthur of Lost Abbey Brewing to break down how we'd make our own Belgian Pale Ale.
Links
DeKonick: https://www.dekoninck.be/en/beers/bolleke
Kwak: https://bosteelsbrewery.com/en/kwak/
Lost Abbey: https://lostabbey.com/
Lost Abbey "The Church": https://lostabbey.com/locations/the-church/
This episode is brought to you by: 
American Homebrewers Association
Brewing America
Mangrove Jacks
Don't forget to subscribe via your favorite podcasting service (iTunes, etc). Like our podcast, review it - talk it up! If you have comments, feedbacks, harassments, etc, feel free to drop us a line at [email protected]. Follow us on Facebook (ExperimentalBrew), Twitter (@ExpBrewing) or Instagram (ExperimentalBrewing).
Don't forget you can support the podcast on Patreon by going to http://patreon.com/experimentalbrewing
This episode can be downloaded directly at http://www.podtrac.com/pts/redirect.mp3/www.experimentalbrew.com/sites/d....
Podcast RSS Url: http://www.experimentalbrew.com/podcast.rss