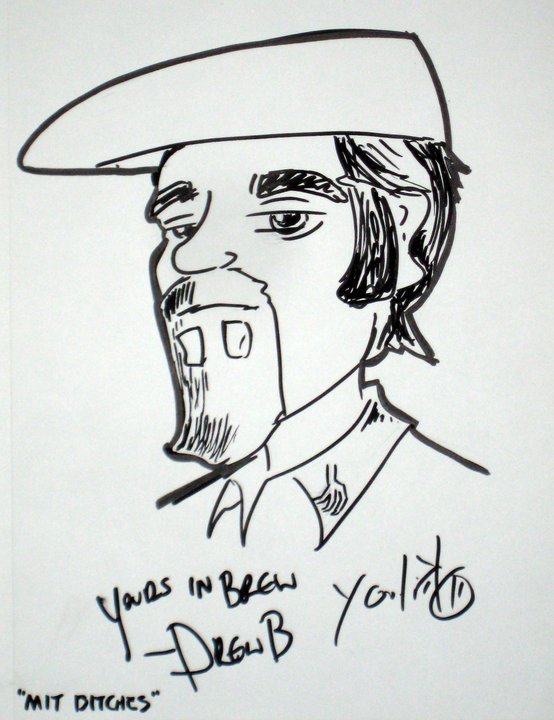 The Brew is Out There!
TECHNIQUE SHOW!
Inspired by a posting on Milk the Funk Facebook Group (https://www.facebook.com/MilkTheFunk/), Drew sits down with brewing partner in crime, Kent Fletcher and they revisit their experiments with Methode Champenoise - aka how make your beer into Champagne! So sit back and relax as you figure out how to legitimately play with dry ice!
Links
MTF Facebook Posting:  https://www.facebook.com/groups/MilkTheFunk/permalink/1854595017902037/
Maltose Falcons Methode Champenoise Article (includes technique and recipes): https://www.maltosefalcons.com/tech/methode-champenoise-beer
Sample Disgorging Video: https://youtu.be/ObxHVhNXB9w
This episode is brought to you by: 
Brewers Publications
Atlantic Brew Supply (Discount Code: BrewFiles)
Don't forget to subscribe via your favorite podcasting service (iTunes, etc). Like our podcast, review it - talk it up! If you have comments, feedbacks, harassments, etc, feel free to drop us a line at [email protected]. Follow us on Facebook (ExperimentalBrew), Twitter (@ExpBrewing) or Instagram (ExperimentalBrewing).
Don't forget you can support the podcast on Patreon by going to http://patreon.com/experimentalbrewing
This episode can be downloaded directly at http://www.podtrac.com/pts/redirect.mp3/www.experimentalbrew.com/sites/d...
Podcast RSS Url: http://www.experimentalbrew.com/podcast.rss