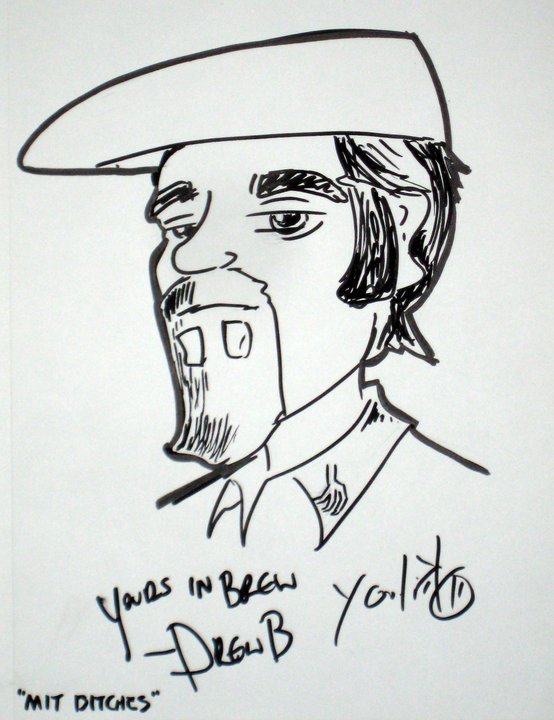 The Brew is Out There!
STYLE SHOW
Drew sits down with Craig Gravina of the Albany Ale Project to discuss this almost completely forgotten strong ale style from Upstate New York. Learn how this style got started, how it mirrors the Dutch and English heritage of the state,  how it transformed over time and what finally happened to a beer that was shipped around the world at one point! (And of course, how you can make it yourself!)
Links
Albany Ale Project: http://www.albanyaleproject.com/
Facebook Page: https://www.facebook.com/groups/137746912938180/
Albany Ale Recipe: https://www.experimentalbrew.com/recipes/albany-ale-recreation
Upper Hudson Valley Beer (Amazon affliate link): http://amzn.to/2AixLXC
Craig's Blog: http://www.drinkdrank1.com/
Alan's Blog: http://abetterbeerblog427.com/
This episode is brought to you by: 
Brewers Publications
Atlantic Brew Supply (Discount Code: BrewFiles)
Don't forget to subscribe via your favorite podcasting service (iTunes, etc). Like our podcast, review it - talk it up! If you have comments, feedbacks, harassments, etc, feel free to drop us a line at [email protected]. Follow us on Facebook (ExperimentalBrew), Twitter (@ExpBrewing) or Instagram (ExperimentalBrewing).
Don't forget you can support the podcast on Patreon by going to http://patreon.com/experimentalbrewing
This episode can be downloaded directly at http://www.podtrac.com/pts/redirect.mp3/www.experimentalbrew.com/sites/d...
Podcast RSS Url: http://www.experimentalbrew.com/podcast.rss