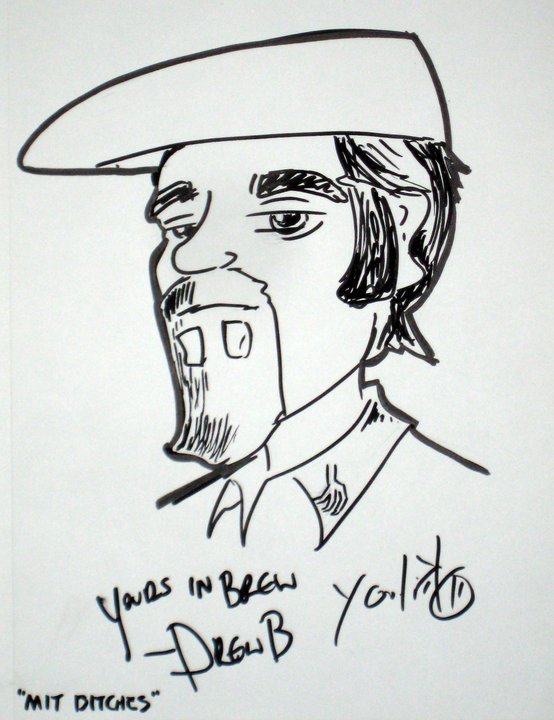 The Brew Is Out There!
RECIPE BREAKDOWN SHOW
On this week's episode of the Brew Files, Drew sits down with Mike Tonsmeire, aka Old Sock, aka The Mad Fermentationist and author of American Sour Beers. The focus of their talk - Mike's love of and attempt to brew in the vein of De Dolle's Oerbier Reserva. He talks about what went right and what went wrong and how to respond when things don't quite go to plan. 
Episode Links:
Mike's Recipe Design "Rules": http://www.themadfermentationist.com/2015/11/design-beer-recipe-in-10-st...
Mike's Oerbier Reserva Inspired Beer: http://www.themadfermentationist.com/2013/12/oerbier-reserva-inspired-da...
This episode is brought to you by: 
Brewers Publications
Don't forget to subscribe via your favorite podcasting service (iTunes, etc). Like our podcast, review it - talk it up! If you have comments, feedbacks, harassments, etc, feel free to drop us a line at [email protected]. Follow us on Facebook (ExperimentalHomebrewing) or Twitter (@ExpBrewing).
Don't forget you can support the podcast on Patreon by going to http://patreon.com/experimentalbrewing
This episode can be downloaded directly at http://www.podtrac.com/pts/redirect.mp3/www.experimentalbrew.com/sites/d...
Podcast RSS Url: http://www.experimentalbrew.com/podcast.rss