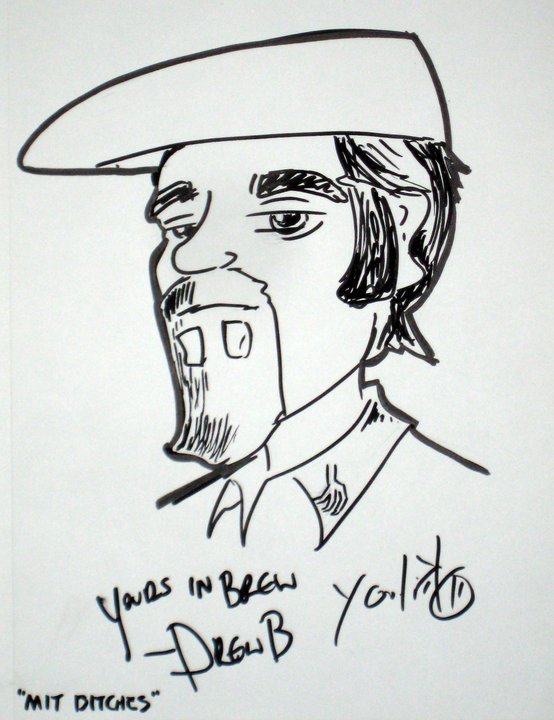 The Brew is Out There!  
Style Show 
Party People! We're in Portland, right now, as this is hitting your ears fresh! To keep things flowing smoothly, you know we'll be hitting the sessionable beers frequently and often. What better time to review what makes a session beer great with Jennifer Talley, author of Session Beers: Brewing for Flavor and Balance. Sit back, grab a big ole pint and get ready to start sessioning your beer.
Links
BrewCraft USA Homebrew Con Kick off Party!: https://www.facebook.com/events/172239400103257/
Session Beers by Jen Talley: https://amzn.to/2twQyKf
Session Beer Recipes: https://www.experimentalbrew.com/session-beer-day-recipe-bonanza-14-reci...
This episode is brought to you by: 
American Homebrewers Association
Brewers Publications
Atlantic Brew Supply (Discount Code: BrewFiles)
Don't forget to subscribe via your favorite podcasting service (iTunes, etc). Like our podcast, review it - talk it up! If you have comments, feedbacks, harassments, etc, feel free to drop us a line at [email protected]. Follow us on Facebook (ExperimentalBrew), Twitter (@ExpBrewing) or Instagram (ExperimentalBrewing).
Don't forget you can support the podcast on Patreon by going to http://patreon.com/experimentalbrewing
This episode can be downloaded directly at http://www.podtrac.com/pts/redirect.mp3/www.experimentalbrew.com/sites/d...
Podcast RSS Url: http://www.experimentalbrew.com/podcast.rss