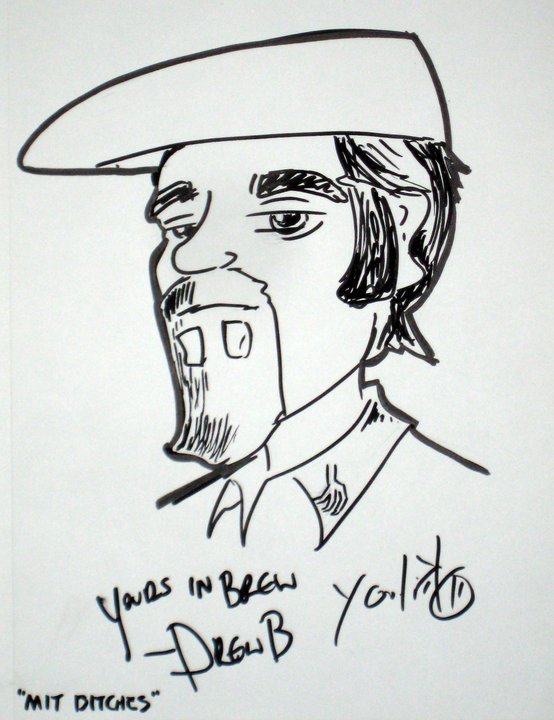 The Brew is Out There!  
One of our favorite yeast people is back and he's got big news! Nick Impelitteri is going full time and moving to Beervana - aka Portland - aka the new "Bay" City? In addition we talk about new toys he's bringing to bear including a nectar loving critter that might change how you experience hops. 
Links
The Yeast Bay: https://www.theyeastbay.com/
Lithuanian Farmhouse Strain: https://www.theyeastbay.com/beta-release-cultures/simonaitis-lithuanian-...
Metschnikowia reukaufii: http://www.westerdijkinstitute.nl/collections/BioloMICS.aspx?Table=Yeast...
This episode is brought to you by: 
American Homebrewers Association
Brewers Publications
Atlantic Brew Supply (Discount Code: BrewFiles)
Don't forget to subscribe via your favorite podcasting service (iTunes, etc). Like our podcast, review it - talk it up! If you have comments, feedbacks, harassments, etc, feel free to drop us a line at [email protected]. Follow us on Facebook (ExperimentalBrew), Twitter (@ExpBrewing) or Instagram (ExperimentalBrewing).
Don't forget you can support the podcast on Patreon by going to http://patreon.com/experimentalbrewing
This episode can be downloaded directly at http://www.podtrac.com/pts/redirect.mp3/www.experimentalbrew.com/sites/d...
Podcast RSS Url: http://www.experimentalbrew.com/podcast.rss