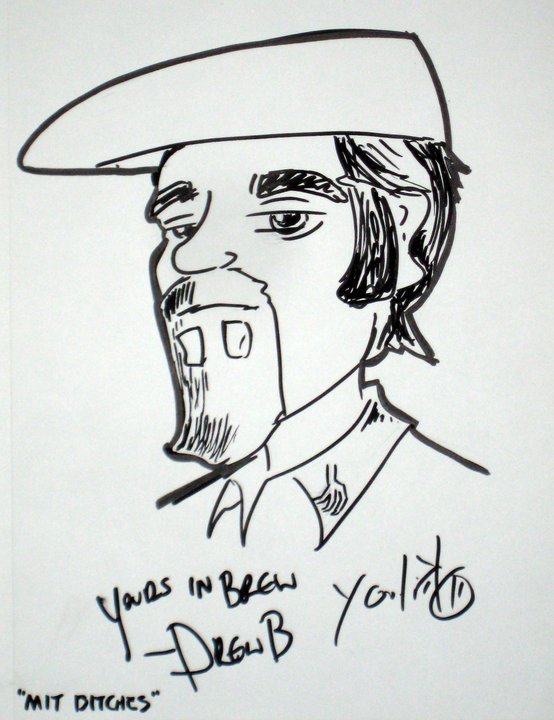 The Brew is Out There!  
The Farmer's Markets are about to overflow with fruit and naturally that means - fruit beers. Today, we're sitting down and trying to help you get make fruit beer that's worth drinking and respects the ingredients. Let's make some juicy beer!
Links
Amy's Rapsberry Witbier: https://www.experimentalbrew.com/recipes/amys-raspberry-witbier
Saison Experimentale: https://www.experimentalbrew.com/recipes/saison-experimentale
Sangreal Saison: Add 3 liters of Blood Orange juice and zest of 3 oranges to 5 gallons
Saison Vin: Add 1 can of Alexander's Sun Country Merlot to secondary (https://amzn.to/2PbtSsk)
Citrus Bomb Basic American IPA: https://www.experimentalbrew.com/recipes/basic-american-ipa
Sub Centennial for Columbus
Add 5lbs citrus fruit puree to kettle post boil, after the chill
This episode is brought to you by: 
American Homebrewers Association
Brewers Publications
Atlantic Brew Supply (Discount Code: BrewFiles)
Brewing America
Don't forget to subscribe via your favorite podcasting service (iTunes, etc). Like our podcast, review it - talk it up! If you have comments, feedbacks, harassments, etc, feel free to drop us a line at [email protected]. Follow us on Facebook (ExperimentalBrew), Twitter (@ExpBrewing) or Instagram (ExperimentalBrewing).
Don't forget you can support the podcast on Patreon by going to http://patreon.com/experimentalbrewing
This episode can be downloaded directly at http://www.podtrac.com/pts/redirect.mp3/www.experimentalbrew.com/sites/d...
Podcast RSS Url: http://www.experimentalbrew.com/podcast.rss