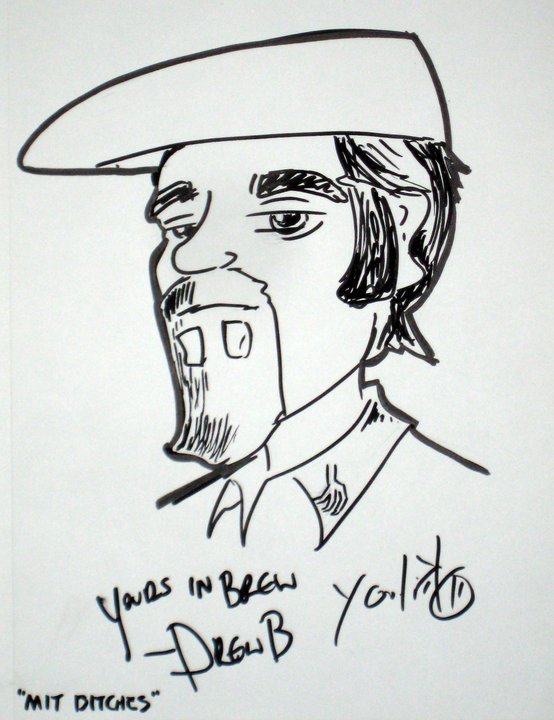 The Brew Is Out There!
STYLE SHOW
On this week's episode of the Brew Files, Drew sits down with Peter Symons, the author of Bronzed Brews - a collection of recipes and research of Australia's fascinating history of brewing. We talk about the experience of delving into brewery archives. Why Foster's isn't Australian for beer. How historical Australian beers were brewed (what their goals were, etc) Lastly, we'll even grab some tips and tricks for making your recreations spot on!
Episode Links:
Bronzed Brews on Facebook: https://www.facebook.com/bronzedbrews/
Buy Bronzed Brews from Lulu.com: http://www.lulu.com/shop/peter-symons/bronzed-brews/paperback/product-22...
Tooth's Crystal Ale Recipe: https://www.experimentalbrew.com/recipes/tooths-crystal-ale-1917
White Labs Yeast Vault: https://www.whitelabs.com/yeast-vault
Kris England's Invert Syrup Method: http://www.unholymess.com/blog/beer-brewing-info/making-brewers-invert/c...
This episode is brought to you by: 
Brewers Publications
Don't forget to subscribe via your favorite podcasting service (iTunes, etc). Like our podcast, review it - talk it up! If you have comments, feedbacks, harassments, etc, feel free to drop us a line at [email protected]. Follow us on Facebook (ExperimentalHomebrewing) or Twitter (@ExpBrewing).
Don't forget you can support the podcast on Patreon by going to http://patreon.com/experimentalbrewing
This episode can be downloaded directly at http://www.podtrac.com/pts/redirect.mp3/www.experimentalbrew.com/sites/d...
Podcast RSS Url: http://www.experimentalbrew.com/podcast.rss