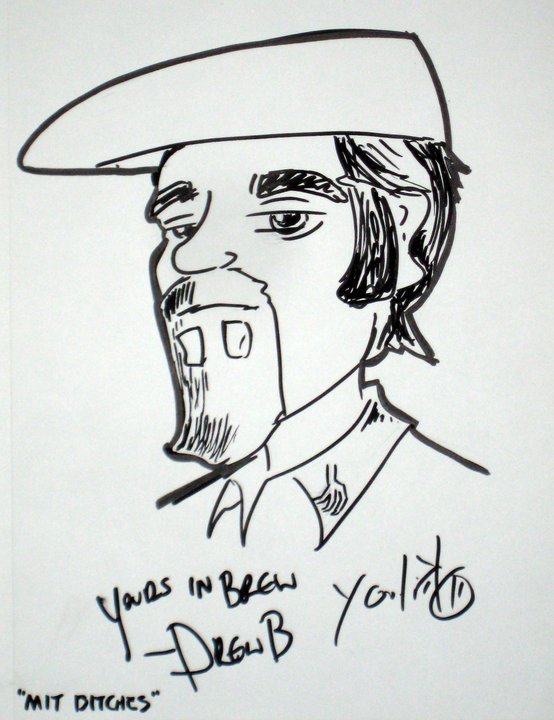 We've been talking for just shy of 13,000 minutes now and it only took us 100 episode (plus 69 of the Brew Files) to get there! In this episode we visit a new room at Casa Verde to revisit what we've all learned (Maybe the real beer was always the one in our hands). And since the world of beer never stops - we're covering the news and talking with Seth Klann of Mecca Grade Estate Malt about his plans to bring even more craft malt to the world! Oh and a party!
Episode Links:
Episode Contents:
00:00:00 Opening & Our Sponsors & Announcements & Feedback
00:08:44 The Pub
00:26:23 The Library
00:34:09 The Rumpus Room - the Podcast at 100
00:57:34 The Lounge - Seth Klann - Mecca Grade
01:32:33 Q&A
01:40:48 Quick Tip & Something Other Than Beer
This episode is brought to you by:
American Homebrewers Association
BrewCraft USA
Brewing America
Craftmeister
Jaded Brewing
PicoBrew
Interested in helping Denny and Drew with the IGOR program (aka help us run experiments!) - contact them at [email protected]. We want more Citizen Science!
In the meanwhile, subscribe via your favorite podcasting service (iTunes, etc). Like our podcast, review it - talk it up! If you have comments, feedbacks, harassments, etc, feel free to drop us a line at [email protected]. Follow us on Facebook (ExperimentalHomebrewing) or Twitter (@ExpBrewing). If you have questions you'd like answered in our Q&A segment, send an email to [email protected]!
Don't forget you can support the podcast on Patreon by going to http://patreon.com/experimentalbrewing
This episode can be downloaded directly at http://www.podtrac.com/pts/redirect.mp3/www.experimentalbrew.com/sites/d...
Podcast RSS Url: http://www.experimentalbrew.com/podcast.rss