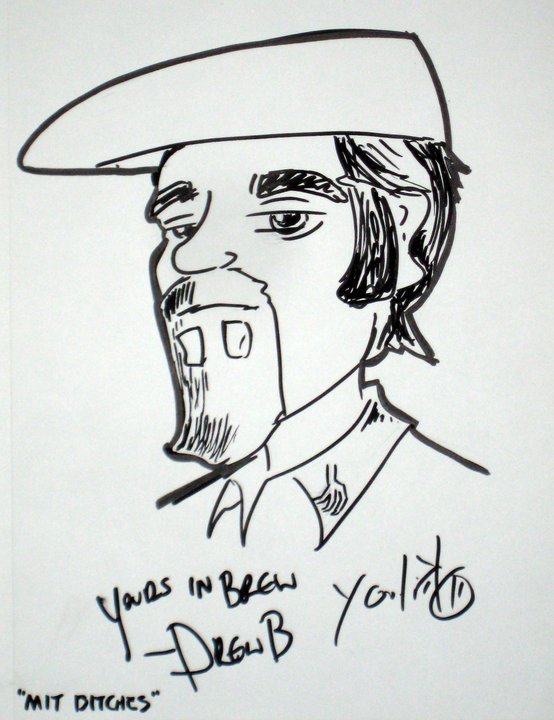 Another year has passed and Denny's visited one of his happy places! On this very special episode, Denny and Drew sit down and discuss what's to be seen, heard and learned in the town that hops built. In the second half of the show, we go live to the lunch and learn podcast conducted in a soon to be filled hop warehouse. Learn more about the industry from some of the key players at Yakima Chief Hops, learn more about hops from John Palmer and hear from our drawing winner, Cassie Salinas about spending her first wedding anniversary in the hop fields!
Episode Links:
Episode Contents:
00:00:00 Opening - Hop & Brew School Overview
00:26:57 Yakima Chief Hops Team - The Industry and Inside Baseball
00:51:19 John Palmer 
00:67:03 Cassie Salinas - Our Ticket Winner
This episode is brought to you by:
American Homebrewers Association
BrewCraft USA
Brewing America
Craftmeister
Jaded Brewing
PicoBrew
Interested in helping Denny and Drew with the IGOR program (aka help us run experiments!) - contact them at [email protected]. We want more Citizen Science!
In the meanwhile, subscribe via your favorite podcasting service (iTunes, etc). Like our podcast, review it - talk it up! If you have comments, feedbacks, harassments, etc, feel free to drop us a line at [email protected]. Follow us on Facebook (ExperimentalHomebrewing) or Twitter (@ExpBrewing). If you have questions you'd like answered in our Q&A segment, send an email to [email protected]!
Don't forget you can support the podcast on Patreon by going to http://patreon.com/experimentalbrewing
This episode can be downloaded directly at http://www.podtrac.com/pts/redirect.mp3/www.experimentalbrew.com/sites/d...
Podcast RSS Url: http://www.experimentalbrew.com/podcast.rss