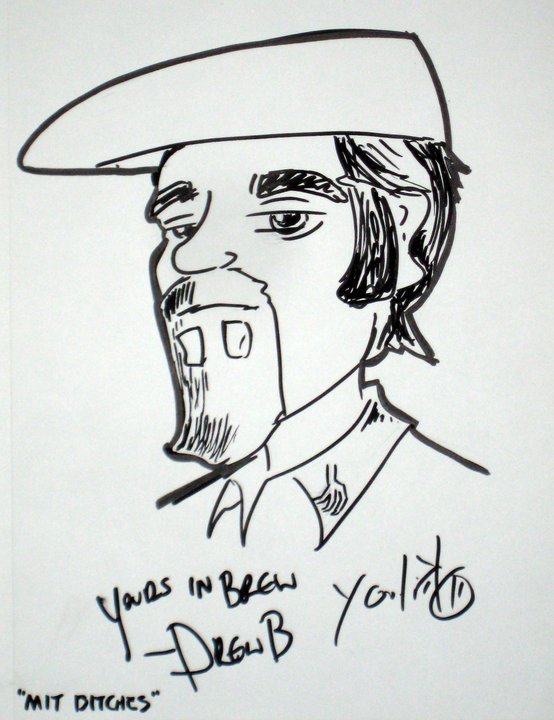 This episode starts with a brief stop at the brewery where we walk you through some of the newest things we're playing with! (Like Drew's new mill - review on the site)
Then we ask - What happens when you get a whole bunch of brewers together and have them open up their breweries? Well, if they belong to the Falcons then it becomes their annual event "Brew with a Falcon". Denny tests out our spiffy phone interface and calls five brewers in the Los Angeles area as they're brewing. At least one of them will be familiar to you! See what sort of crazy beer is being made!
Then it's time for our last turn around the block in Charm City as we present our HomeBrewCon presentation - "How To Brew Like An All-Star". The audio is courtesy of the American Homebrewer's Association. Did you know that all members of the AHA get free access to audio recordings and slide decks from all of the Con's presentations? To join the AHA just click on the AHA logo on our homepage! Support the podcast and the group that fights for your rights as a homebrewer!
Episode Links:
Episode Contents:
00:00:00 Our Sponsors
00:03:41 - Support Us
00:05:47 The Brewery - Denny and Drew's Latest Brew-ventures.
00:14:10 While You Were Brewing - Brew with A Falcon Edition
00:44:07 HomeBrewCon - Brew With An All-Star Presentation, courtesy of American Homebrewers' Association.
This episode is brought to you:
American Homebrewers Association
BrewCraft USA
Craftmeister
NikoBrew
PicoBrew
Interested in helping Denny and Drew with the IGOR program (aka help us run experiments!) - contact them at [email protected]. We want more Citizen Science!
In the meanwhile, subscribe via your favorite podcasting service (iTunes, etc). Like our podcast, review it - talk it up! If you have comments, feedbacks, harassments, etc, feel free to drop us a line at [email protected]. Follow us on Facebook (ExperimentalHomebrewing) or Twitter (@ExpBrewing). If you have questions you'd like answered in our Q&A segment, send an email to [email protected]!
Don't forget you can support the podcast on Patreon by going to http://patreon.com/experimentalbrewing
This episode can be downloaded directly at http://www.podtrac.com/pts/redirect.mp3/www.experimentalbrew.com/sites/d...
Podcast RSS Url: http://www.experimentalbrew.com/podcast.rss