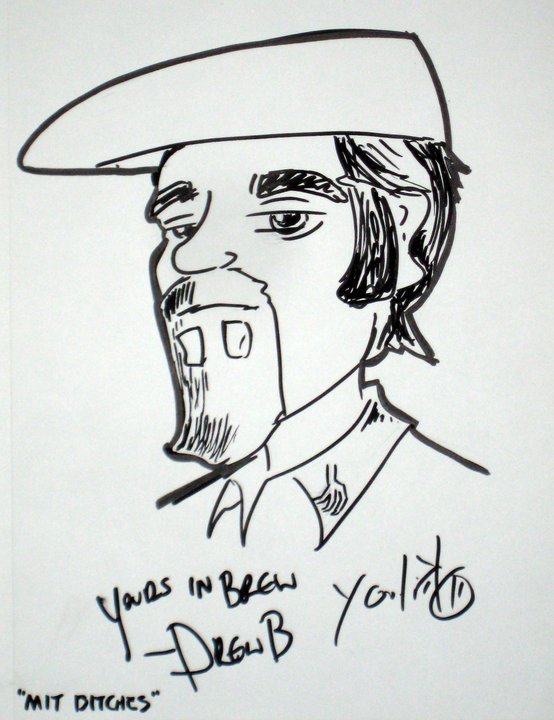 This episode we talk about two of our favorite online communities and their upcoming distributed competitions. We stop in the pub to talk updates to the North Carolina Legal Situation and a new homebrew rights situation in Nebraska. (See why it's important we keep fighting the legal fight?) Denny previews the upcoming Hop School and Drew talks about visiting Boulder CO and the AHA/BA offices. In the Brewery, we talk about the impending pumpkin crisis - ok, crisis to some and Drew's visit to Hop Barley and the Alers and their annual auction. 
We revisit our Staling experiment - can you brew with pre-crushed malt that's been sitting for a month? We review the results and discuss other possible avenues of exploration. After that Denny's back in Milwaukee talking with James Beard winning chef Justin Aprahamian of Sanford Restaurant in Milwaukee, Like Minds Brewing in Chicago and the new brewpub back in Milwaukee. Denny delves into the world of fine food and fine beer. Find out why Like Minds originally opened in Chicago and how they came back home.
Then in Something Other Than Beer - Drew drops a Youtube show that really is a charming, whimisical love letter to Paris. And staying with Youtube - Drew's quick tip - well, it's not so quick but it's the video of his talk Brewing on the Ones from the National Homebrewers Conference.
Episode Links:
Episode Contents:
00:00:00 Our Sponsors
00:02:32  Support Us
00:06:55  The Pub - Homebrew Law, Hop School, Boulder
00:22:19 The Brewery - Pumpkin Shortage and Hop Barley & The Alers
00:31:37 The Lab - Staling Experiment Rssults 
00:43:25 The Lounge - Justin Aprahamian - Sanford and Like Minds
01:06:53 Something Other Than Beer - Alice in Paris
01:12:49 Quick Tip - Brewing on the Ones
This episode is brought to you:
American Homebrewers Association
BrewCraft USA
Craftmeister
NikoBrew
PicoBrew
Interested in helping Denny and Drew with the IGOR program (aka help us run experiments!) - contact them at [email protected]. We want more Citizen Science!
In the meanwhile, subscribe via your favorite podcasting service (iTunes, etc). Like our podcast, review it - talk it up! If you have comments, feedbacks, harassments, etc, feel free to drop us a line at [email protected]. Follow us on Facebook (ExperimentalHomebrewing) or Twitter (@ExpBrewing). If you have questions you'd like answered in our Q&A segment, send an email to [email protected]!
Don't forget you can support the podcast on Patreon by going to http://patreon.com/experimentalbrewing
This episode can be downloaded directly at http://www.podtrac.com/pts/redirect.mp3/www.experimentalbrew.com/sites/d...
Podcast RSS Url: http://www.experimentalbrew.com/podcast.rss