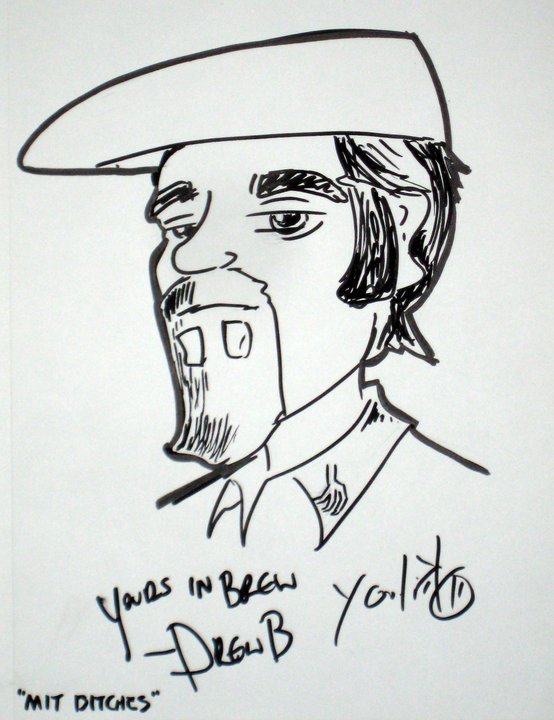 You know how we said we were getting back to our "usual" format? Ha! Today we blow it up again because y'all sent in so many great questions. So many in fact, that we've split the Q&A into two episodes.
But first, before we dive into your questions, Denny grabbed a seat on a bus next to Gary Glass, Director of the American Homebrewer's Association to talk about the AHA's new phone app - Brew Guru - and why you want to put it on your magical sci-fi pocket computer. 
Then we get into your questions. For convenience's sake we've divided the questions into general topic categories. This episode we tackle Fermentation, Ingredients and the Mash.  And hey, we even have our first "live" caller! Aren't we fancy?
Don't forget to come back for Episode 25 when we tackle even more questions (plus some other cool content!)
Episode Links:
Episode Contents:
00:00:00 Our Sponsors
00:03:03  On The Hop Bus with Gary Glass
00:12:43 Fermentation Questions
00:58:08 Ingredient Questions
01:17:27 Mash Questions
This episode is brought to you:
American Homebrewers Association
BrewCraft USA
Craftmeister
NikoBrew
PicoBrew
Interested in helping Denny and Drew with the IGOR program (aka help us run experiments!) - contact them at [email protected]. We want more Citizen Science!
In the meanwhile, subscribe via your favorite podcasting service (iTunes, etc). Like our podcast, review it - talk it up! If you have comments, feedbacks, harassments, etc, feel free to drop us a line at [email protected]. Follow us on Facebook (ExperimentalHomebrewing) or Twitter (@ExpBrewing). If you have questions you'd like answered in our Q&A segment, send an email to [email protected]!
Don't forget you can support the podcast on Patreon by going to http://patreon.com/experimentalbrewing
This episode can be downloaded directly at http://www.podtrac.com/pts/redirect.mp3/www.experimentalbrew.com/sites/d...
Podcast RSS Url: http://www.experimentalbrew.com/podcast.rss