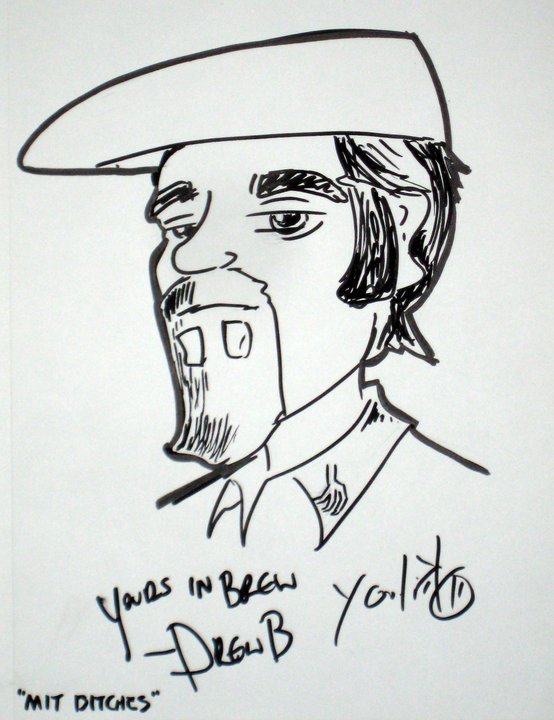 In the feedback we gather reactions from listeners about the love we gave to Cream Ale and the city of Rochester and doing to triangle tests. 
Episode 36 is an all Q&A episode - so get your questions in at [email protected] (or call us at 626-765-1ALE)
In the pub, we talk Nebraska's efforts to legalize what we think of as normal homebrew use and what's the government's role in alcohol control and also how it's not just a US problem. 
In the lab, we announce our next experiment that explores how your method of carbonation affects your beer. Also we tease a new experiment with our sponsor Wyeast.
From the lab we swing out to West Fargo, ND and talk with Frank Clemens of Flatland Brewing about the upcoming brewing scene in the Fargo area. 
For our quick tip, we get really cold and small!
And then lastly, Drew talks about an amazing sporting event that had an incredible finish. Watch and be wowed. 
Episode Links:
Episode Contents:
00:00:00 Our Sponsors
00:05:30 Feedback
00:12:54 The Pub - Legality
00:26:13 The Brewery - Bottle Cap Opener
00:31:10 The Lab - Keg Carbonation Method
00:38:37 The Lounge - Flatland Brewing
01:36:32 Quick Tip - Eis'ing Small
01:38:38 Something Other Than Beer
This episode is brought to you:
American Homebrewers Association
Jaded Brewing
PicoBrew
Interested in helping Denny and Drew with the IGOR program (aka help us run experiments!) - contact them at [email protected]. We want more Citizen Science!
In the meanwhile, subscribe via your favorite podcasting service (iTunes, etc). Like our podcast, review it - talk it up! If you have comments, feedbacks, harassments, etc, feel free to drop us a line at [email protected]. Follow us on Facebook (ExperimentalHomebrewing) or Twitter (@ExpBrewing). If you have questions you'd like answered in our Q&A segment, send an email to [email protected]!
Don't forget you can support the podcast on Patreon by going to http://patreon.com/experimentalbrewing
This episode can be downloaded directly at http://www.podtrac.com/pts/redirect.mp3/www.experimentalbrew.com/sites/d...
Podcast RSS Url: http://www.experimentalbrew.com/podcast.rss