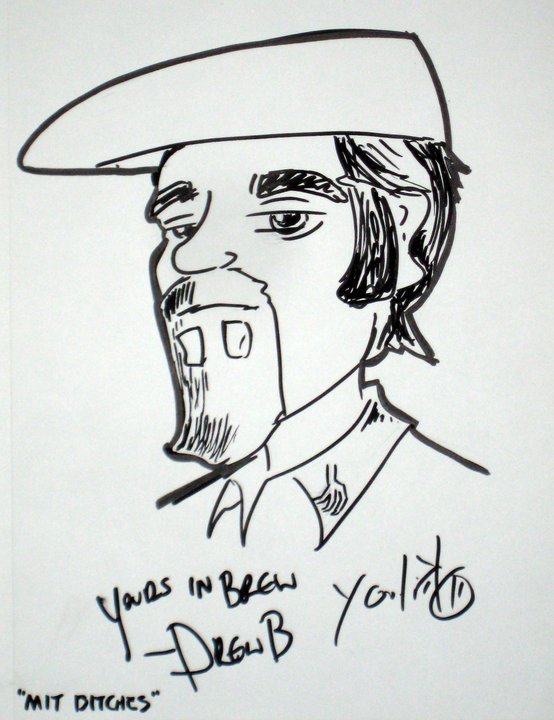 Another year, another Conn appearance at the best homebrew party on the planet - HomeBrewCon! Live from the Expo booth of our sponsor BrewCraftUSA, we sit down and visit with a number of folks and vendors you know and talk to them about where they see the homebrew world going. We announce our new Wyeast Contest - Get your recipes in! We have a visit from a homebrewer Cory, who brewed a beer that's the perfect synthesis of Denny and Drew - shudder at the thought of their beery love child! We even have a visit from Mr. Water - Martin Brungard - on the importance and ease of water controls. And we closed out with a visit from our friends at BrewCraftUSA and their new toys including some primo wine kits from Mosti Mondiale.
Episode Links:
Episode Contents:
00:00:00 Opening & Our Sponsors & Announcements
00:04:00 Gary Glass - AHA
00:09:02 Annie Johnson
00:18:55 Corey and his Mushroom Saison
00:25:05 Jenny Logsdon - Wyeast - Competition Announcement
00:31:55 Clay & Jeremy - JaDeD
00:38:47 Bryan Pierce - YCH
00:46:07 Brad Ring - BYO
00:50:38 Gary Williams - Accumash
00:55:34 Jonathan Ettlie - Craftmeister
01:00:07 Chris White - White Labs
01:07:38 Martin Brungard - Water!
01:25:05 Jared Runyon - BrewCraftUSA
01:37:16 Anthony of Mosti Mondiale
This episode is brought to you by:
American Homebrewers Association
Jaded Brewing
PicoBrew
Interested in helping Denny and Drew with the IGOR program (aka help us run experiments!) - contact them at [email protected]. We want more Citizen Science!
In the meanwhile, subscribe via your favorite podcasting service (iTunes, etc). Like our podcast, review it - talk it up! If you have comments, feedbacks, harassments, etc, feel free to drop us a line at [email protected]. Follow us on Facebook (Experimentalbrewing), Instagram (ExperimentalBrew) or Twitter (@ExpBrewing). If you have questions you'd like answered in our Q&A segment, send an email to [email protected]!
Don't forget you can support the podcast on Patreon by going to http://patreon.com/experimentalbrewing
This episode can be downloaded directly at http://www.podtrac.com/pts/redirect.mp3/www.experimentalbrew.com/sites/d...
Podcast RSS Url: http://www.experimentalbrew.com/podcast.rss