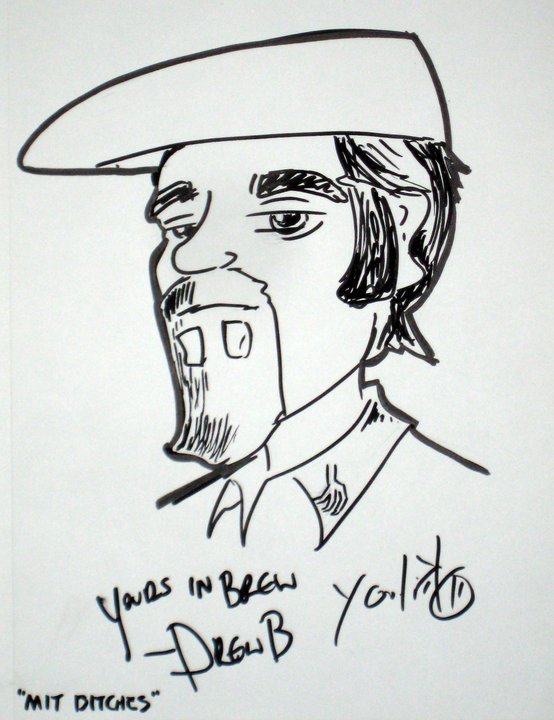 Once more it's feedback - this time some tacos and some Q&A feedback. Do you want to help us transcribe some Q&A? - email us! ([email protected]) We stop by the pub to talk the dangers of yeast and clean beer lines and what radical move CAMRA might need to take in the new beer world. In the lab we drop the results of our first Keg Purge experiment - does purging your kegs of homebrew make a detectable difference to our tasters? In the Lounge, Denny sits down with craft maltser (and sponsor of the show), Seth Klann of Mecca Grade Estate Malt. They talk Seth's long family connections, the challenges of growing barley and just why would you decide to add the complication of malting on top of it? Find out about liquid nitrogen, barley varieties and the future of craft malt. Then a few questions from the other side of the world, a quick tip, and Denny gets to Oontz'ing.
Episode Links:
Episode Contents:
00:00:00 Opening & Our Sponsors
00:03:53 Announcements & Feedback
00:12:29 The Pub
00:28:01 The Lab - Purge Experiment Results
00:38:47 The Lounge - Seth Klann - Mecca Grade Malt
01:34:51 Q&A
01:45:25 Quick Tip
01:47:05 Something Other Than Beer
This episode is brought to you by:
American Homebrewers Association
Jaded Brewing
PicoBrew
Interested in helping Denny and Drew with the IGOR program (aka help us run experiments!) - contact them at [email protected]. We want more Citizen Science!
In the meanwhile, subscribe via your favorite podcasting service (iTunes, etc). Like our podcast, review it - talk it up! If you have comments, feedbacks, harassments, etc, feel free to drop us a line at [email protected]. Follow us on Facebook (ExperimentalHomebrewing) or Twitter (@ExpBrewing). If you have questions you'd like answered in our Q&A segment, send an email to [email protected]!
Don't forget you can support the podcast on Patreon by going to http://patreon.com/experimentalbrewing
This episode can be downloaded directly at http://www.podtrac.com/pts/redirect.mp3/www.experimentalbrew.com/sites/d...
Podcast RSS Url: http://www.experimentalbrew.com/podcast.rss