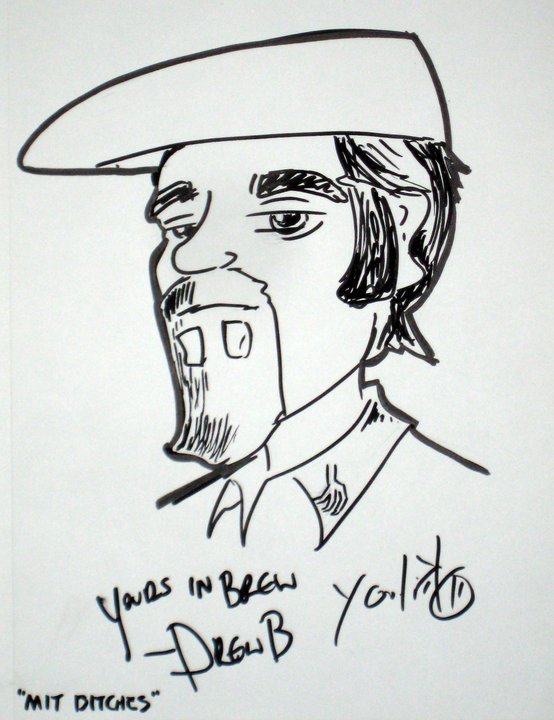 Once more it's feedback - this time on the safety of canned starters and our cider episode. Denny gets his mushroom correction on. We stop by the pub to talk a whole bunch of beer news, including GABF breweries, more water canning, how a Ninkasi winner got his brewing shut down and how one restaurant stepped in to save a whole bunch of breweries from losing their kegs. In the brewery, Drew walks through a little math and a spreadsheet for brewing that he uses. In the lab we revisit the keg purge experiment with a couple of listeners feedback. In the Lounge, Drew sits down last year with John Wilkinson, the organizer of the Prarie Homebrewing Companions' Hoppy Halloween Competition and would you look at that - entries are open for this years comp! Then we hit a few questions , a quick tip, and we remember Tom Petty because seriously.
Do you want to help us transcribe some Q&A? - email us! ([email protected])
Episode Links:
Episode Contents:
00:00:00 Opening & Our Sponsors
00:05:42 Announcements & Feedback
00:12:12 Correctional Department of Corrections
00:16:37 The Pub
00:29:04 The Brewery - Volume Calculator Spreadsheet
00:33:32 The Lab - Purge Experiment Feedback
00:43:41 The Lounge - John Wilkinson - Hoppy Halloween
01:18:24 Q&A
01:31:52 Quick Tip
01:34:48 Something Other Than Beer
This episode is brought to you by:
American Homebrewers Association
Jaded Brewing
PicoBrew
Interested in helping Denny and Drew with the IGOR program (aka help us run experiments!) - contact them at [email protected]. We want more Citizen Science!
In the meanwhile, subscribe via your favorite podcasting service (iTunes, etc). Like our podcast, review it - talk it up! If you have comments, feedbacks, harassments, etc, feel free to drop us a line at [email protected]. Follow us on Facebook (ExperimentalHomebrewing) or Twitter (@ExpBrewing). If you have questions you'd like answered in our Q&A segment, send an email to [email protected]!
Don't forget you can support the podcast on Patreon by going to http://patreon.com/experimentalbrewing
This episode can be downloaded directly at http://www.podtrac.com/pts/redirect.mp3/www.experimentalbrew.com/sites/d...
Podcast RSS Url: http://www.experimentalbrew.com/podcast.rss