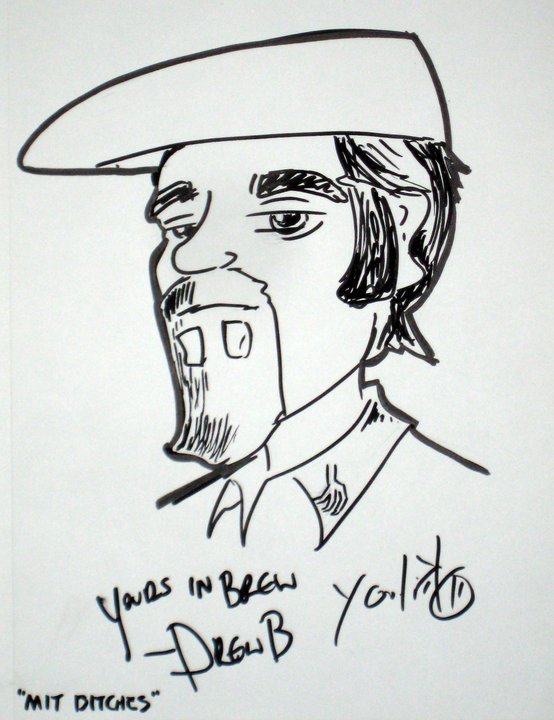 On this week's episode, we sit down and look at the world of trademarks and lawsuits involving some of the biggest and smallest breweries, pay to play in the barroom and the most British pub story, ever. Then we dive into a wonderful presentation from lambic master Frank Boon and the BA's newly announced hop breeding program before Drew sits down with "Doctor" Bill Sysak and Bill Sobeiski at the newly (30 days is new right?) opened Wild Barrel Brewing of San Marcos. Find out their long beer history and how they moved from Stone to a place of their own. And then of course, we hammer out some questions - including what do you think - should you be required to create your own recipe for competition? Then a quick tip and a super something other to get you set for your week.
Episode Links:
Episode Contents:
00:00:00 Opening & Our Sponsors
00:03:32 Announcements & Corrections & Feedback
00:9:23 The Pub
00:27:55 The Library - Frank Boon
00:33:37 The Brewery - Hop Breeding
00:40:57 The Lounge - Wild Barrel Brewing
01:28:21 Q&A
01:36:16 Quick Tip
01:38:46 Something Other Than Beer
This episode is brought to you by:
American Homebrewers Association
Jaded Brewing
PicoBrew
Interested in helping Denny and Drew with the IGOR program (aka help us run experiments!) - contact them at [email protected]. We want more Citizen Science!
In the meanwhile, subscribe via your favorite podcasting service (iTunes, etc). Like our podcast, review it - talk it up! If you have comments, feedbacks, harassments, etc, feel free to drop us a line at [email protected]. Follow us on Facebook (ExperimentalHomebrewing) or Twitter (@ExpBrewing). If you have questions you'd like answered in our Q&A segment, send an email to [email protected]!
Don't forget you can support the podcast on Patreon by going to http://patreon.com/experimentalbrewing
This episode can be downloaded directly at http://www.podtrac.com/pts/redirect.mp3/www.experimentalbrew.com/sites/d...
Podcast RSS Url: http://www.experimentalbrew.com/podcast.rss