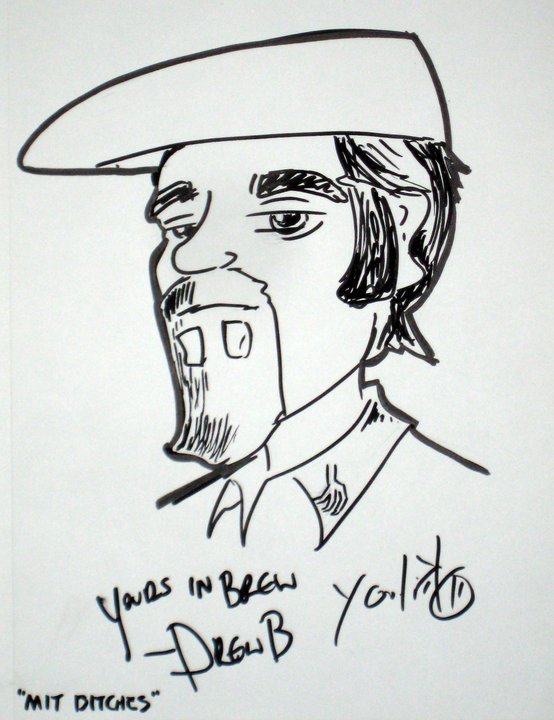 Another episode and this time we're here with Olive Oil results!
In the pub, we talk our "plans" for Homebrew Con in Baltimore in June - a live Q&A, a Troubleshooters Corner, Book Signings and more! We talk some gluten free barley, a new name for an old country and why some trademark fights make us sad.
A new room is added to the house as we sit down in the library to discuss the imminent release of Homebrew All-Stars! 
Then to the lab where Marshall joins the guys as they discuss the IGOR's results of their Olive Oil vs. No Aeration efforts. Can you use Olive Oil to cheaply replace aeration?
We go to Dallas where Drew talks with Barrett Tillman of both Black Man Yeast and Deep Ellum Brewing Company about his experiences as a brewer, his love of all things sour and funky and why he decided to start a mini-yeast company. 
After that, we're off to the books as we try and answer more listener questions.
Drew adds a quick tip about immersion circulators and brewing
Lastly, the guys hit the kitchen as Denny offers some sourdough advice and Drew deals with a bunch of nut sacks. 
Episode Links:
Episode Contents:
00:00:00 Our Sponsors
00:03:44 Theme, Intro and Feedback
00:06:21 Beer Life from the Experimental Brewing Pub
00:19:57 The Library - Homebrew All-Stars
00:26:57 Casa Verde Labs - Olive Oil vs. No Aeration
00:51:08 The Lounge - Barrett Tillman
01:39:13 Q&A wth Denny & Drew
01:51:21 Quick Tip - Immersion Circulator
01:53:01 Something Other Than Beer - Sourdough, Nuts
01:59:41 Question of the Week, Wrap up and Coming Attractions
This episode is brought to you:
American Homebrewers Association
BrewCraft USA
Craftmeister
NikoBrew
PicoBrew
Interested in helping Denny and Drew with the IGOR program (aka help us run experiments!) - contact them at [email protected]. We want more Citizen Science!
In the meanwhile, subscribe via your favorite podcasting service (iTunes, etc). Like our podcast, review it - talk it up! If you have comments, feedbacks, harassments, etc, feel free to drop us a line at [email protected]. Follow us on Facebook (ExperimentalHomebrewing) or Twitter (@ExpBrewing). If you have questions you'd like answered in our Q&A segment, send an email to [email protected]!
Don't forget you can support the podcast on Patreon by going to http://patreon.com/experimentalbrewing
This episode can be downloaded directly at http://www.podtrac.com/pts/redirect.mp3/www.experimentalbrew.com/sites/d...
Podcast RSS Url: http://www.experimentalbrew.com/podcast.rss