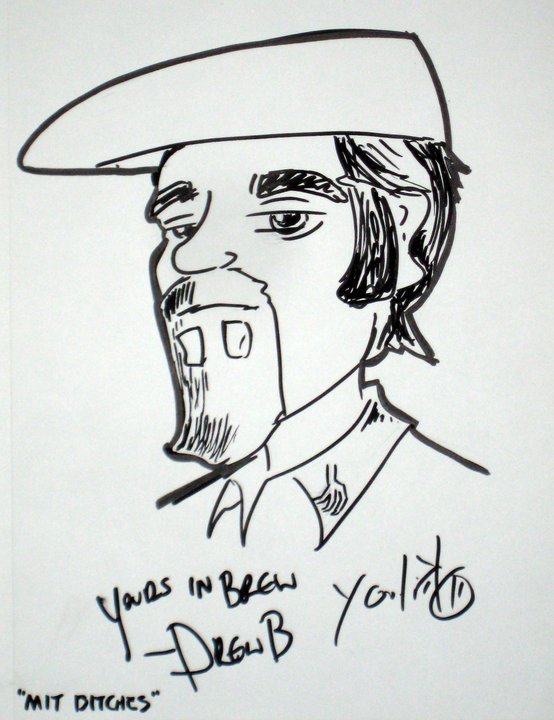 This episode we start getting back to our regular podcast format (ok, mostly), but we start in the pub where we talk the massive changes in the beer industry last week because this time they're near and dear to Denny's heart. From there we go off to the lounge with an interview at San Francisco's Ferment Drink Repeat (who for the record are not sellouts - they're awesome). What sorta crazy person creates a homebrew shop and brewery? Well, listen and find out!
After the lounge, it's time for a Q&A where we tackle brewers questions about Saison, getting their Red on, style guidelines and why sometimes brewers can be dicks.  We come back to our "Something Other Than Beer" segment with Netflix inducing massive nostalgia in Drew and we close out with a tip from a South African listener about how to deal with the whole multiple keg carbonation issue.
Episode Links:
Episode Contents:
00:00:00 Our Sponsors
00:03:25 - Support Us
00:06:39 The Pub - Sellouts!
00:16:21 The Lounge - Ferment Drink Repeat
01:27:32 Q&A With Denny and Drew
01:43:39 Something Other Than Beer - Stranger Things 
01:46:21 Quick Tip - Preserving Carbonation
01:48:52 Wrap up
This episode is brought to you:
American Homebrewers Association
BrewCraft USA
Craftmeister
NikoBrew
PicoBrew
Interested in helping Denny and Drew with the IGOR program (aka help us run experiments!) - contact them at [email protected]. We want more Citizen Science!
In the meanwhile, subscribe via your favorite podcasting service (iTunes, etc). Like our podcast, review it - talk it up! If you have comments, feedbacks, harassments, etc, feel free to drop us a line at [email protected]. Follow us on Facebook (ExperimentalHomebrewing) or Twitter (@ExpBrewing). If you have questions you'd like answered in our Q&A segment, send an email to [email protected]!
Don't forget you can support the podcast on Patreon by going to http://patreon.com/experimentalbrewing
This episode can be downloaded directly at http://www.podtrac.com/pts/redirect.mp3/www.experimentalbrew.com/sites/d...
Podcast RSS Url: http://www.experimentalbrew.com/podcast.rss