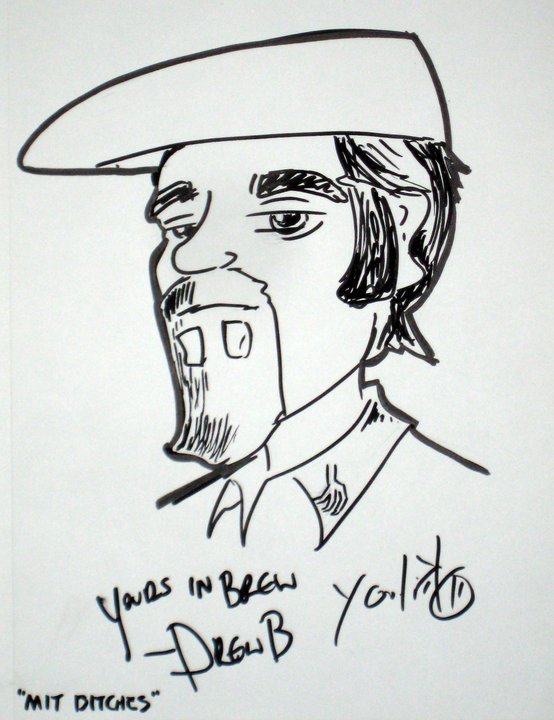 Happy New Beer!
In the feedback we talk over a few things, like our missed quick tip last week and what does it mean when a beer is truly awesome. 
On a quick personal note from Drew - thanks for your kind words about Cookie. Thanks to your feedback, we're announcing that our charity for the first half of 2017 will be the shelter where I rescued Cookie 6 years ago - the San Gabriel Valley Humane Society. Let's try and raise enough funds via Patreon to hit a cool thousand by July!
Then we hear from you, our listeners, about your Brew Year's Resolutions. What's everyone going to accomplish in 2017?
In the pub, we quickly hit the classroom for a little AI brewing and Sierra Nevada's big contribution to beer science.
In the library, we visit with Lars to talk about his latest research of Norway's brewing practices. 
In the lab, we take a moment to drop some results for a quick test of people's judging abilities. 
In the lounge, we visit with Chuck Macaluso, a Portland homebrewer of recent reknown. We're sitting in the Hair of the Dog Tasting room, so be warned, the audio is a little "lively". 
We tackle more of your questions in our Q&A segment and then Denny quickly tips with a note about id'ing your carboys before we close out with Drew's recent comic book finds (and of course Sherlock is back)
Episode Links:
Episode Contents:
00:00:00 Our Sponsors
00:04:40 Feedback
00:09:44 New Show Announcement - The Brew Files
00:10:53 Brew Years Resolutions
00:23:35 The Pub
00:34:02 Library - Geography's Influence on Brewing Practices
00:39:20  The Brewery - Weyermann and Terrior Malt
00:44:10  The Lab - Commercial Tasting
00:53:42  Lounge - Chuck Macaluso
01:33:46 Q&A
01:45:15 Quick Tip & Something Other Than Beer
This episode is brought to you:
American Homebrewers Association
BrewCraft USA
Craftmeister
NikoBrew
PicoBrew
Interested in helping Denny and Drew with the IGOR program (aka help us run experiments!) - contact them at [email protected]. We want more Citizen Science!
In the meanwhile, subscribe via your favorite podcasting service (iTunes, etc). Like our podcast, review it - talk it up! If you have comments, feedbacks, harassments, etc, feel free to drop us a line at [email protected]. Follow us on Facebook (ExperimentalHomebrewing) or Twitter (@ExpBrewing). If you have questions you'd like answered in our Q&A segment, send an email to qu[email protected]!
Don't forget you can support the podcast on Patreon by going to http://patreon.com/experimentalbrewing
This episode can be downloaded directly at http://www.podtrac.com/pts/redirect.mp3/www.experimentalbrew.com/sites/d...
Podcast RSS Url: http://www.experimentalbrew.com/podcast.rss