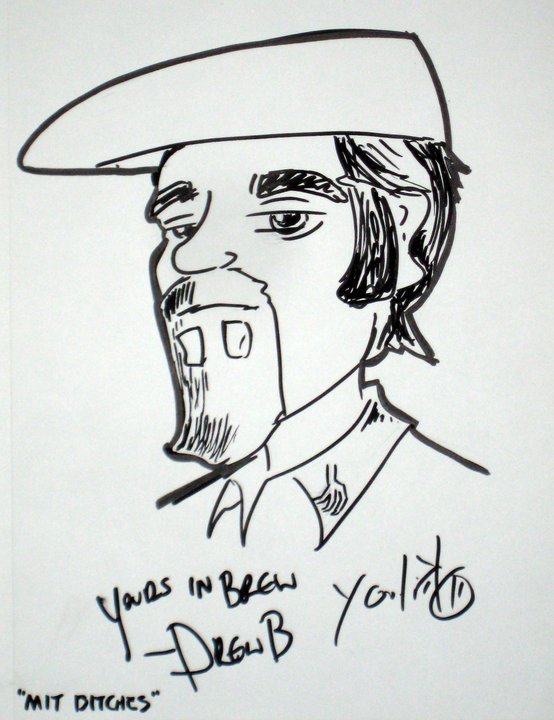 The Brew is Out There!  
Drew's revisitng his discussion with Sara Anderson of IndriVanilla, but before that... he's tasting his now year old Vanilla extracts. What difference is there in the four different beans he used? And then back to the interview all about Vanilla and just why it's so unique.
Links:
IndriVanilla (the Retail Store): https://indrivanilla.com/
Vanilla Bean Co-Op (Facebook Group): 
Denny's World Famous Bourbon Vanilla Imperial Porter: https://www.experimentalbrew.com/recipes/bourbon-vanilla-imperial-porter
This episode is brought to you by: 
American Homebrewers Association
Brewing America
Mangrove Jacks
Don't forget to subscribe via your favorite podcasting service (iTunes, etc). Like our podcast, review it - talk it up! If you have comments, feedbacks, harassments, etc, feel free to drop us a line at [email protected]. Follow us on Facebook (ExperimentalBrew), Twitter (@ExpBrewing) or Instagram (ExperimentalBrewing).
Don't forget you can support the podcast on Patreon by going to http://patreon.com/experimentalbrewing
This episode can be downloaded directly at http://www.podtrac.com/pts/redirect.mp3/www.experimentalbrew.com/sites/d...
Podcast RSS Url: http://www.experimentalbrew.com/podcast.rs