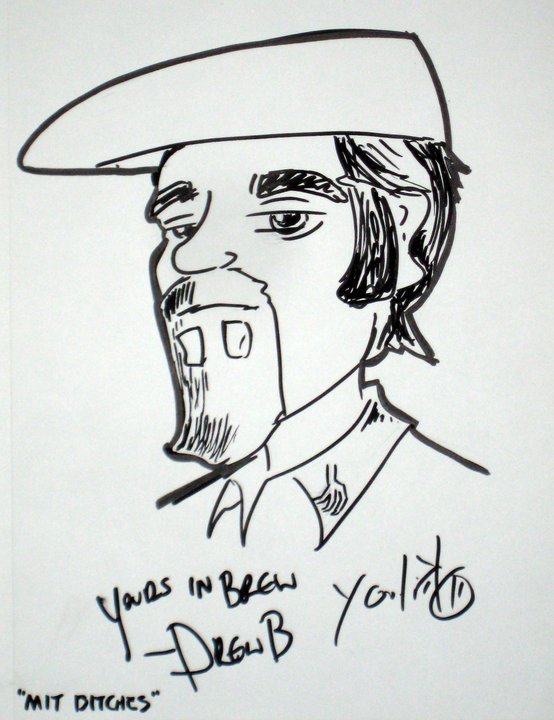 The Brew is Out There!
RECIPE SHOW
Drew sits down with Michael Tonsmeire, aka the Mad Fermentationist, and walks through how you can get two juicy beers of radically different natures from one brew session. So sit back as we explore his Apricot infused Sour and super juicy New England IPA.
Links
Mike's Blog: https://www.themadfermentationist.com/
Mike's Brewery: https://sapwoodcellars.com
Hop Juice Recipe: https://www.themadfermentationist.com/2015/06/hop-juice-north-east-ipa-r...
Apricot Atomic Sour: https://www.themadfermentationist.com/2015/07/apricots-lactobacillus-and...
BYO Boot Camp Featuring Mike: https://byo.com/byo-boot-camps/2018-san-diego-california-byo-boot-camp
Zymurgy Splitting Article: http://digitaleditions.walsworthprintgroup.com/publication/frame.php?i=2...
This episode is brought to you by: 
Brewers Publications
Atlantic Brew Supply (Discount Code: BrewFiles)
Don't forget to subscribe via your favorite podcasting service (iTunes, etc). Like our podcast, review it - talk it up! If you have comments, feedbacks, harassments, etc, feel free to drop us a line at [email protected]. Follow us on Facebook (ExperimentalBrew), Twitter (@ExpBrewing) or Instagram (ExperimentalBrewing).
Don't forget you can support the podcast on Patreon by going to http://patreon.com/experimentalbrewing
This episode can be downloaded directly at http://www.podtrac.com/pts/redirect.mp3/www.experimentalbrew.com/sites/d...
Podcast RSS Url: http://www.experimentalbrew.com/podcast.rss