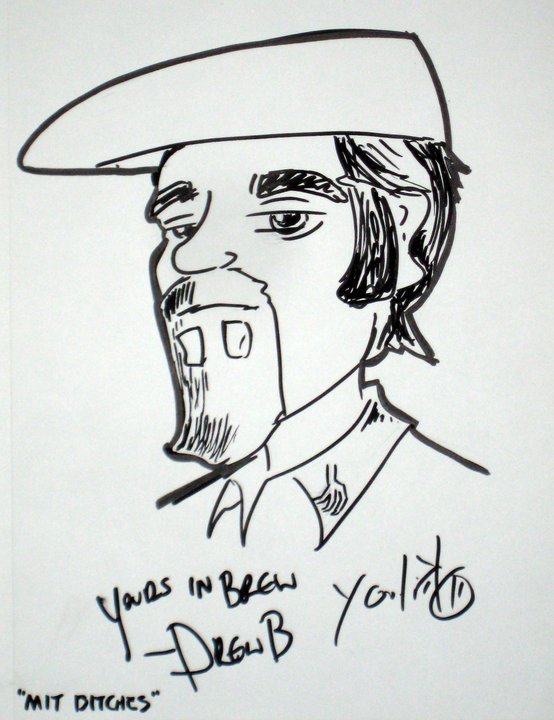 The Brew is Out There! 
Last year, Peter Symons led us all through a discussion of early Australian brewing practices and he promised he had more up his sleeve. Get ready to look up his sleeve and we explore the unique Australian take on Prohibition and how the Australian brewing industry modernized in his new book 6 O'Clock Brews
Links
Peter's Facebook Page: https://www.facebook.com/bronzedbrews/
Buy Bronzed Brews: http://www.lulu.com/shop/peter-symons/bronzed-brews/paperback/product-22...
Buy 6 O'Clock Brews: http://www.lulu.com/shop/peter-symons/6-oclock-brews/paperback/product-2...
White Labs Melbourne Yeast (Vault Pre-order): https://whitelabs.com/yeast-bank/wlp059-melbourne-ale-yeast
This episode is brought to you by: 
Brewers Publications
Atlantic Brew Supply (Discount Code: BrewFiles)
Don't forget to subscribe via your favorite podcasting service (iTunes, etc). Like our podcast, review it - talk it up! If you have comments, feedbacks, harassments, etc, feel free to drop us a line at [email protected]. Follow us on Facebook (ExperimentalBrew), Twitter (@ExpBrewing) or Instagram (ExperimentalBrewing).
Don't forget you can support the podcast on Patreon by going to http://patreon.com/experimentalbrewing
This episode can be downloaded directly at http://www.podtrac.com/pts/redirect.mp3/www.experimentalbrew.com/sites/d...
Podcast RSS Url: http://www.experimentalbrew.com/podcast.rss