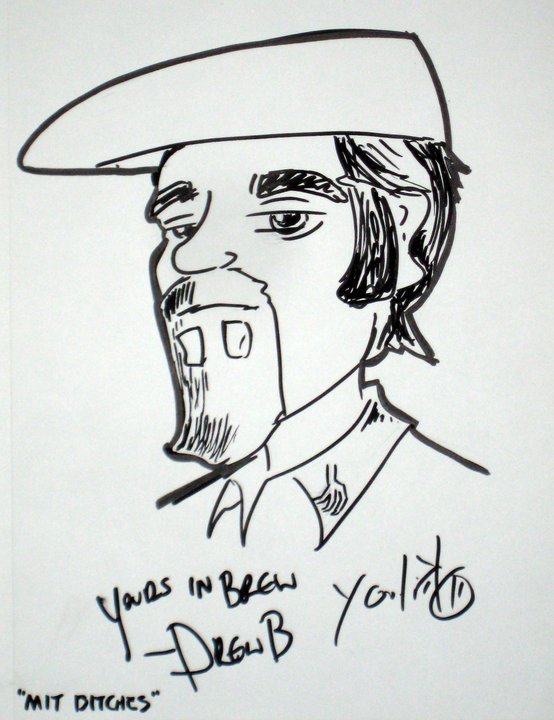 The Brew is Out There!  
Right now, everyone is scared of something invisible that can cause us great harm, but what if beer was in that same group? Drew sits down with "Gluten Free Beer Brian" Newscomb to talk about just ho to tackle the tast of making beer with no barley, wheat, oats or rye. It gets tricky, but the results are tasty!
 Links
Podcast: https://anchor.fm/gluten-free-beer-brian
Facebook: https://www.facebook.com/GlutenFreeBeerBrian/
Tastes Great, Less Diaherra - https://www.facebook.com/groups/250422495617264/?ref=share
GlutenFreeHomebrewing: https://www.glutenfreehomebrewing.com/ (find all your enzymes - like Odnea Pro, SEBAmyl L and Termamyl L Endo)
This episode is brought to you by: 
American Homebrewers Association
Brewers Publications
Atlantic Brew Supply (Discount Code: BrewFiles)
Don't forget to subscribe via your favorite podcasting service (iTunes, etc). Like our podcast, review it - talk it up! If you have comments, feedbacks, harassments, etc, feel free to drop us a line at [email protected]. Follow us on Facebook (ExperimentalBrew), Twitter (@ExpBrewing) or Instagram (ExperimentalBrewing).
Don't forget you can support the podcast on Patreon by going to http://patreon.com/experimentalbrewing
This episode can be downloaded directly at http://www.podtrac.com/pts/redirect.mp3/www.experimentalbrew.com/sites/d...
Podcast RSS Url: http://www.experimentalbrew.com/podcast.rss