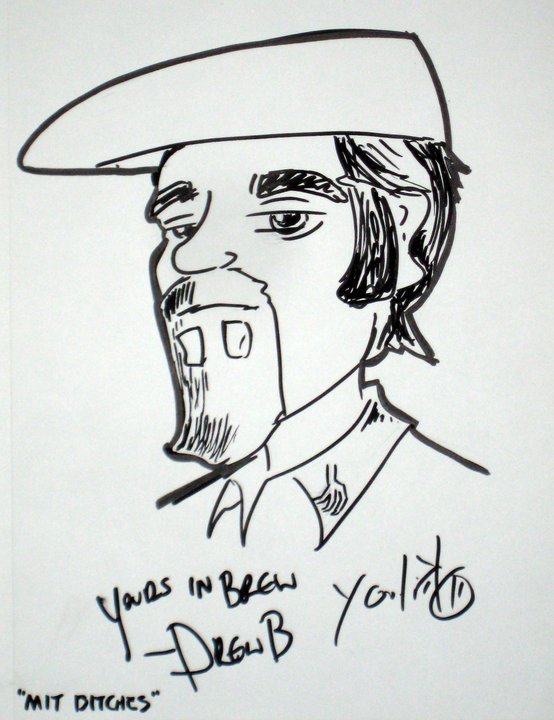 Back to our regularly scheduled programming as we stop by the pub to talk the newly updated Brew Guru App from the AHA, a bit of beer business, including something positive about ABI and a reason Drew is proud of his mom. We jaunt quickly through the library for a funny article about goldfish and a BrewTan B announcement  (spoiler: it's coming soon from our sponsor BrewCraft USA!). In the Lounge, Drew sits down with Roberto Hernandez of the Monrovia Homebrew Supply store and Ray Ricky Rivera and Luis Martinez of LA's first Latino focused homebrew club - the SoCal Cerveceros about why having a Latino club is important to the hobby and what their cultural heritage brings to the hobby. Then naturally we swing out with a few questions, drop a quick tip, Drew raves about a new book triology he found and finished between recording and publishing.
Episode Links:
Episode Contents:
00:00:00 Opening & Our Sponsors
00:03:28 Announcements & Feedback
00:8:34 The Pub
00:24:46 The Library
00:29:14 The Brewery
00:33:30 The Lounge - Roberto Hernandez, SoCal Cerveceros
01:37:52 Q&A
01:49:40 Quick Tip
01:52:27 Something Other Than Beer
This episode is brought to you by:
American Homebrewers Association
Jaded Brewing
PicoBrew
Interested in helping Denny and Drew with the IGOR program (aka help us run experiments!) - contact them at [email protected]. We want more Citizen Science!
In the meanwhile, subscribe via your favorite podcasting service (iTunes, etc). Like our podcast, review it - talk it up! If you have comments, feedbacks, harassments, etc, feel free to drop us a line at [email protected]. Follow us on Facebook (ExperimentalHomebrewing) or Twitter (@ExpBrewing). If you have questions you'd like answered in our Q&A segment, send an email to [email protected]!
Don't forget you can support the podcast on Patreon by going to http://patreon.com/experimentalbrewing
This episode can be downloaded directly at http://www.podtrac.com/pts/redirect.mp3/www.experimentalbrew.com/sites/d...
Podcast RSS Url: http://www.experimentalbrew.com/podcast.rss