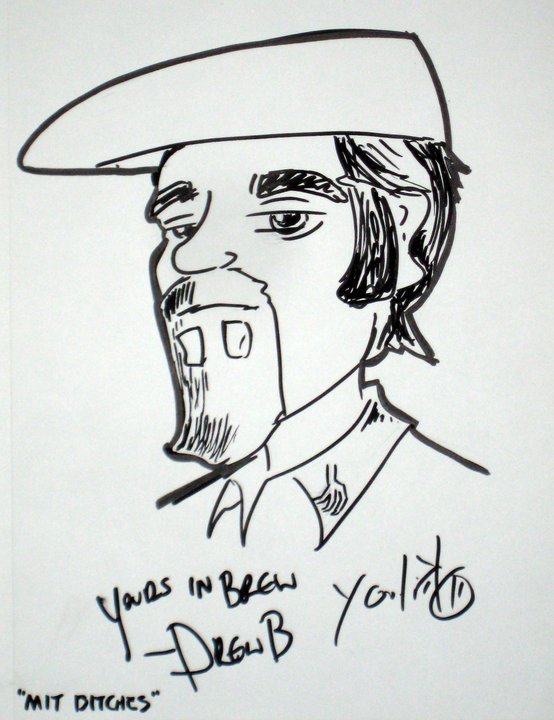 On this week's episode, we announce our new charity - it has a personal connection for Denny. We hit the pub and talk a fund raiser for IGOR Miguel's daughter's cancer fight at Rouleur Brewery and we dig out the crystal balls to see what we can see for the world of homebrewing and craft brewing for 2018. In the brewery we look through Drew's notes from the latest Zymurgy Live with Dogfish Head. In the Lounge, we sit down with Garrett Garfield, a transplanted Texan turned Chilean homebrewer and professional mead maker about the scene in Chile and what challenges he faces. 
And after we tackle a few listener questions, Drew will leave you thunderstruck with his something other than beer.
Episode Links:
Episode Contents:
00:00:00 Opening & Our Sponsors
00:05:50 Announcements & Feedback
00:08:42 The Pub
00:26:36 The Brewery - Zymurgy Live
00:34:00 The Lounge - Garrett Garfield
01:27:47 Q&A
01:36:34 Something Other Than Beer
This episode is brought to you by:
American Homebrewers Association
Jaded Brewing
PicoBrew
Interested in helping Denny and Drew with the IGOR program (aka help us run experiments!) - contact them at [email protected]. We want more Citizen Science!
In the meanwhile, subscribe via your favorite podcasting service (iTunes, etc). Like our podcast, review it - talk it up! If you have comments, feedbacks, harassments, etc, feel free to drop us a line at [email protected]. Follow us on Facebook (ExperimentalHomebrewing) or Twitter (@ExpBrewing). If you have questions you'd like answered in our Q&A segment, send an email to [email protected]!
Don't forget you can support the podcast on Patreon by going to http://patreon.com/experimentalbrewing
This episode can be downloaded directly at http://www.podtrac.com/pts/redirect.mp3/www.experimentalbrew.com/sites/d...
Podcast RSS Url: http://www.experimentalbrew.com/podcast.rss