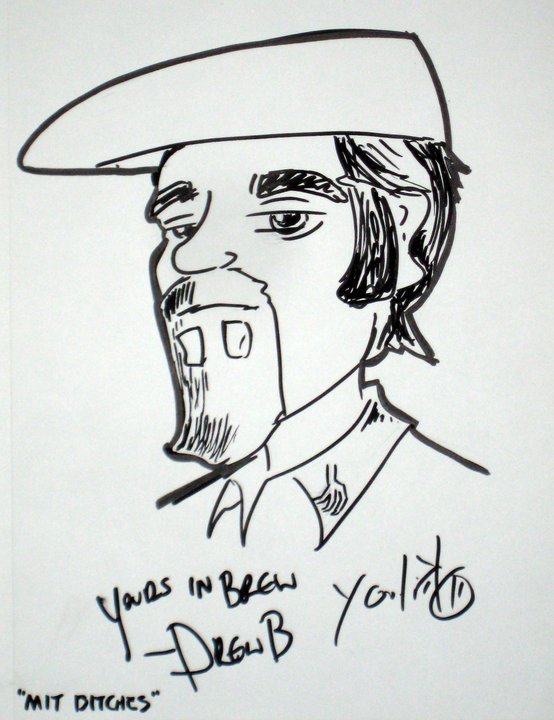 The Brew Is Out There!
STYLE SHOW
On this week's episode of the Brew Files, we sit down with two brewers - Ketchen Smith and Chase Wilson - the top two award winners of the AHA National Homebrew Competition in the category we sponsored - American IPA. We'll sit down and walk through Ketchen's Marshall Nose IPA and Chase's Sunsphere IPA and just how they made the best IPA they could for the world's biggest homebrew competition.
Recipes
Marshall Nose IPA: https://www.experimentalbrew.com/recipes/marshall-nose-ipa
Sunsphere IPA: https://www.experimentalbrew.com/recipes/sunsphere-ipa
Links
Escondido Brewing Company: https://www.escobrewco.com/
This episode is brought to you by: 
Brewers Publications
Atlantic Brew Supply (Discount Code: BrewFiles)
Don't forget to subscribe via your favorite podcasting service (iTunes, etc). Like our podcast, review it - talk it up! If you have comments, feedbacks, harassments, etc, feel free to drop us a line at [email protected]. Follow us on Facebook (ExperimentalBrew), Twitter (@ExpBrewing) or Instagram (ExperimentalBrewing).
Don't forget you can support the podcast on Patreon by going to http://patreon.com/experimentalbrewing
This episode can be downloaded directly at http://www.podtrac.com/pts/redirect.mp3/www.experimentalbrew.com/sites/d...
Podcast RSS Url: http://www.experimentalbrew.com/podcast.rss