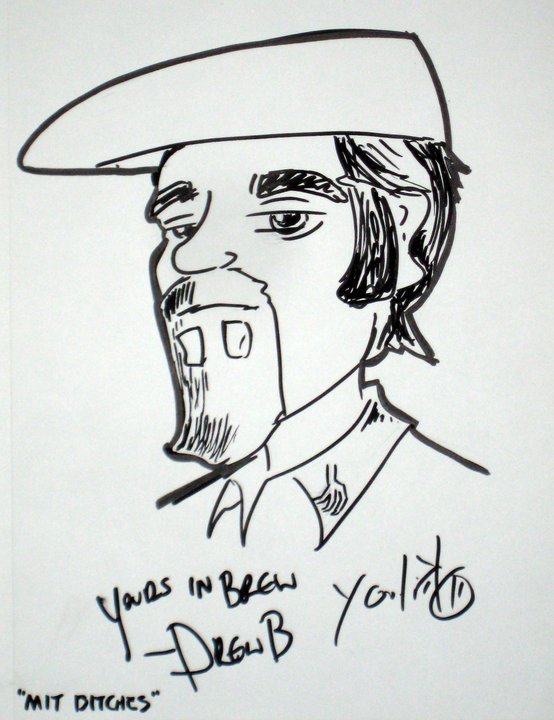 The Brew is Out There!  
American Light Lager is by far and away, the most popular style of beer in America. No matter how much we gnash our teeth about it, it's the truth. It's also the truth that this little bit of "nothing" can be the hardest technical challenge a brewer can face. Are you up to it?
Links
Jeff Renner's Your Father's Mustache: https://beerandbrewing.com/your-father-s-mustache-pre-prohibition-lager-recipe/
Dougweiser, the Beer of Kings: https://www.maltosefalcons.com/recipes/dougweiser
Drew Light: https://www.experimentalbrew.com/recipes/drew-light
Top 40 Gold Malt Liquor: https://www.experimentalbrew.com/recipes/top-40-gold-malt-liquor
This episode is brought to you by: 
American Homebrewers Association
Brewers Publications
Atlantic Brew Supply (Discount Code: BrewFiles)
Brewing America
Don't forget to subscribe via your favorite podcasting service (iTunes, etc). Like our podcast, review it - talk it up! If you have comments, feedbacks, harassments, etc, feel free to drop us a line at [email protected]. Follow us on Facebook (ExperimentalBrew), Twitter (@ExpBrewing) or Instagram (ExperimentalBrewing).
Don't forget you can support the podcast on Patreon by going to http://patreon.com/experimentalbrewing
This episode can be downloaded directly at http://www.podtrac.com/pts/redirect.mp3/www.experimentalbrew.com/sites/d...
Podcast RSS Url: http://www.experimentalbrew.com/podcast.rss