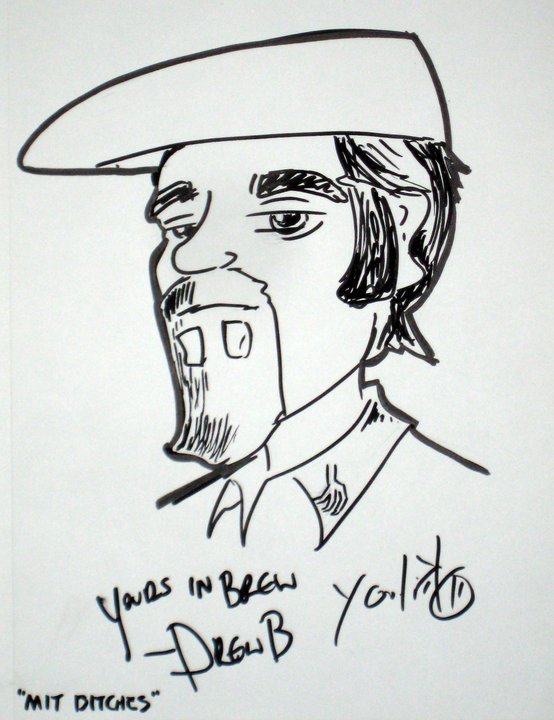 Attention, attention... this episode is brought to you by an accidentally awesome quirk of fate. After we announced our experiment (Saison Yeast - Airlock vs. Open Ferment - Does it prevent "stall") way back when, our itinerant "Science" co-host Marshall Schott let us know that his site, Brulosophy.com was running the same experiment! 
We waited and coordinated our experimental results release. Marshall released his results earlier this week and now we get together and discuss our results plus his. There are a total of five experimental runs here and what do they say? Well, put yer earbuds in and listen! (And if you think this is the last time we're doing this.. ha, you don't know how all this works! Maybe we'll do it on purpose next time!)
From our time in the Casa Verde labs, we move back to Baltimore and spend some time with the Free State Homebrew Club Guild at HomeBrewCon's "Craft Beer Kickoff" Party. We had a heck of a time with the various club members and we hope you learn a thing or two! (Plus, hey - why do you homebrew?) So come along with as we talk to a raft of clubs and a beer "celeb" or two!
Episode Links:
Episode Contents:
00:00:00 Our Sponsors
00:02:50 - The Show Intro
00:05:02 Correctional Department of Corrections - Drew's Bad with Names 
00:08:18 Experimental Results: Saison Under Pressure 
00:44:07 AHA HomeBrewCon Free State Homebrew Clubs
This episode is brought to you:
American Homebrewers Association
BrewCraft USA
Craftmeister
NikoBrew
PicoBrew
Interested in helping Denny and Drew with the IGOR program (aka help us run experiments!) - contact them at [email protected]. We want more Citizen Science!
In the meanwhile, subscribe via your favorite podcasting service (iTunes, etc). Like our podcast, review it - talk it up! If you have comments, feedbacks, harassments, etc, feel free to drop us a line at [email protected]. Follow us on Facebook (ExperimentalHomebrewing) or Twitter (@ExpBrewing). If you have questions you'd like answered in our Q&A segment, send an email to [email protected]!
Don't forget you can support the podcast on Patreon by going to http://patreon.com/experimentalbrewing
This episode can be downloaded directly at http://www.podtrac.com/pts/redirect.mp3/www.experimentalbrew.com/sites/d...
Podcast RSS Url: http://www.experimentalbrew.com/podcast.rss