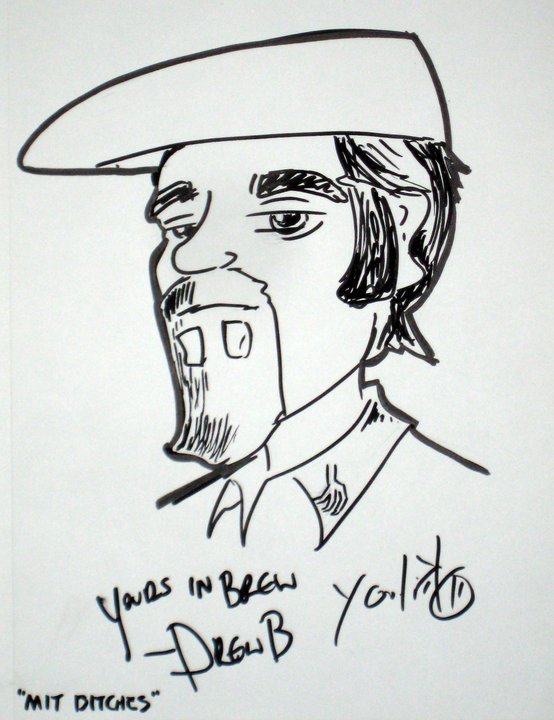 ​
Denny's back from New Zealand and boy, the stories he has to tell! And of course, we're back to our usual format - thank you for sticking with us as we planned our way around absences and April Fool's day. In this episode, we cover a rough few weeks in the beer world and some new guidelines for everyone to argue over, look at some lambic myths, Drew's stupid brew day and Denny's recap of the New Zealand Homebrewer's Conference including their unique competition format before we hit the hop fields to learn some New Zealand hop secrets. All of that plus we answer your questions, hit you with a hot tip and hotter wings too!
Episode Links:
Episode Contents:
00:00:00 Opening & Our Sponsors
00:02:43 Announcements & Feedback
00:8:44 The Pub
00:22:25 The Library - Lambic Myths
00:26:13 The Brewery - Hoppy Yeast & Drew's Crazy Brew Day
00:34:52 The Lounge - Denny's Trip to New Zealand and Hop Tour
01:21:40 Q&A
01:33:30 Quick Tip & Something Other Than Beer
This episode is brought to you by:
American Homebrewers Association
Jaded Brewing
PicoBrew
Interested in helping Denny and Drew with the IGOR program (aka help us run experiments!) - contact them at [email protected]. We want more Citizen Science!
In the meanwhile, subscribe via your favorite podcasting service (iTunes, etc). Like our podcast, review it - talk it up! If you have comments, feedbacks, harassments, etc, feel free to drop us a line at [email protected]. Follow us on Facebook (ExperimentalHomebrewing) or Twitter (@ExpBrewing). If you have questions you'd like answered in our Q&A segment, send an email to [email protected]!
Don't forget you can support the podcast on Patreon by going to http://patreon.com/experimentalbrewing
This episode can be downloaded directly at http://www.podtrac.com/pts/redirect.mp3/www.experimentalbrew.com/sites/d...
Podcast RSS Url: http://www.experimentalbrew.com/podcast.rss