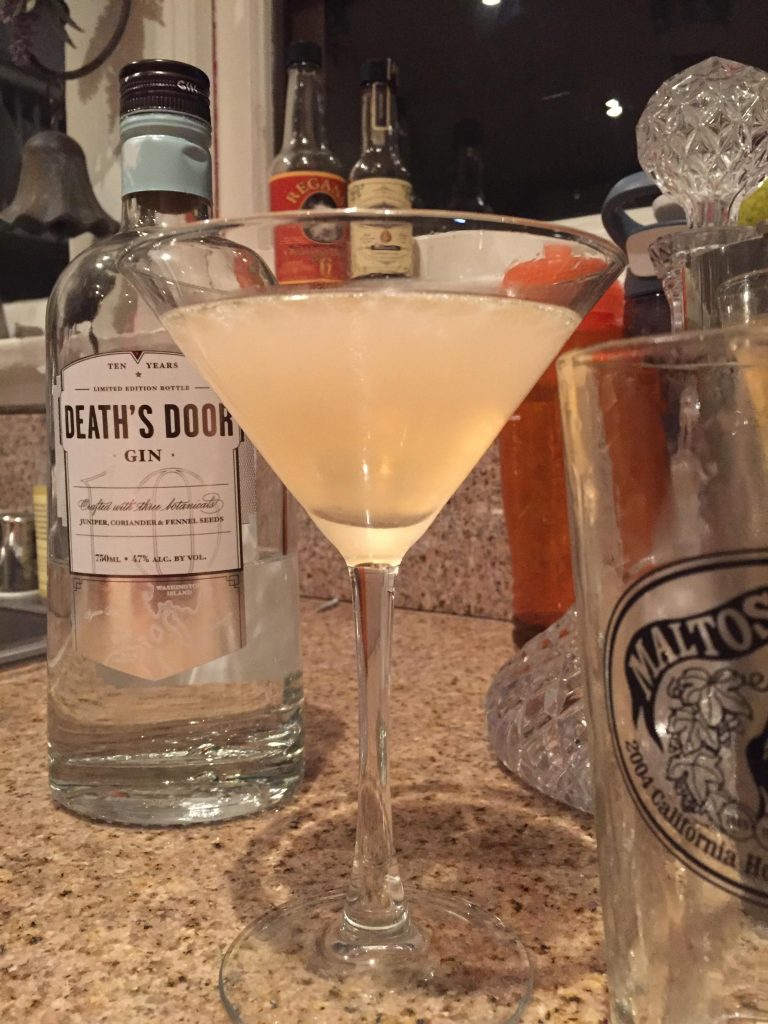 After Van Havig of Gigantic Brewing mentioned his love of Gin, we talked about some favorite preparations. You can hear him describe in Episode 29 the Pegu Club Cocktail – the house cocktail of the British gentlemen's club in Rangoon. It's super dangerous and really easy to drink
Here's what I've been making:
1.5 oz Gin
0.75 oz Cointreau/Tripel Sec/Orange Curacao
0.25 oz Lime Juice
1 dash Aromatic Bitters (e.g. Angostura Bitters – I use Scrappy's)
1 dash Orange Bitters (I use Regan's)
Shake with crushed ice for 15-30 seconds to make ice cold. Strain into a chilled cocktail glass.
Some versions up the amount of gin to a full 2 oz and even increase the lime juice to a full 0.75 oz, but I think that's a bit too much lime.