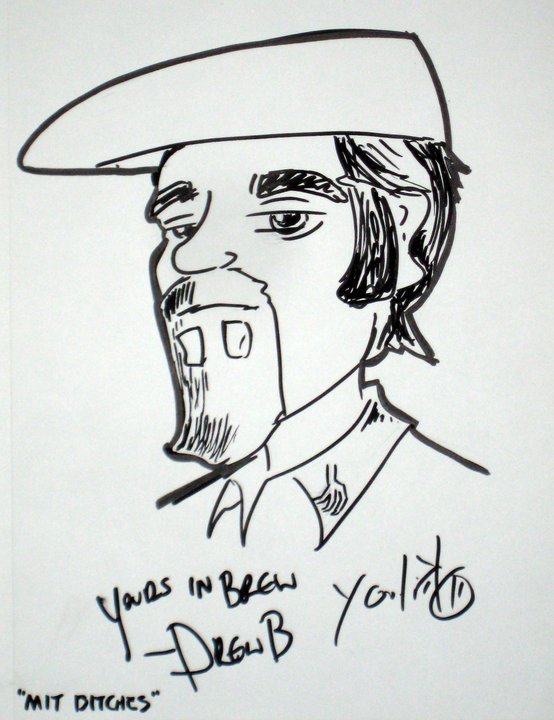 The Brew Is Out There!
RECIPE SHOW
On this week's episode of the Brew Files, it's time to pour one out for the parents in the brew world. Drew sits down with Tiffany Ashrafi, a Los Angeles area homebrewer, beer fanatic and mom-to-be, about her unique spin on making a beer for mom. With Mom covered, Denny and Drew sit down to talk about a beer for dad to have when tots are all grown up
Episode Timeline:
00:01:58 - Tiffany Ashrafi's Boobie Beer
00:17:58 - Drew's Mortgage Killer
Episode Links:
Boobir Beer: https://www.experimentalbrew.com/recipes/boobie-beer
Mortage Killer: https://www.experimentalbrew.com/recipes/mortgage-killer-barleywine
This episode is brought to you by: 
Brewers Publications
Don't forget to subscribe via your favorite podcasting service (iTunes, etc). Like our podcast, review it - talk it up! If you have comments, feedbacks, harassments, etc, feel free to drop us a line at [email protected]. Follow us on Facebook (ExperimentalHomebrewing) or Twitter (@ExpBrewing).
Don't forget you can support the podcast on Patreon by going to http://patreon.com/experimentalbrewing
This episode can be downloaded directly at http://www.podtrac.com/pts/redirect.mp3/www.experimentalbrew.com/sites/d...
Podcast RSS Url: http://www.experimentalbrew.com/podcast.rss