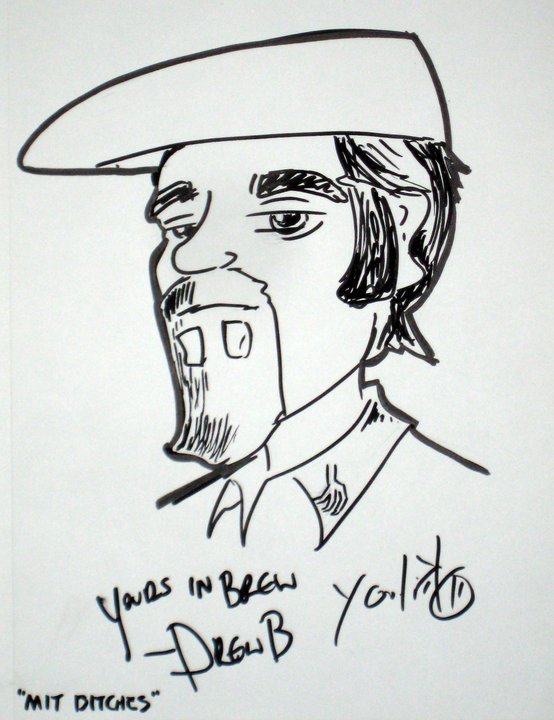 Back in 2017, Ray Ricky Riveria was working towards having his own brewery - Norwalk Brew House. Today, NBH is a reality, but not in the way you'd normally think. We examine how he's partnering with breweries to grow his brand - one beer at a time. Who says you need to own shining metal tanks to have great beer?
Episode Links:
Episode Contents:
00:00:00 Opening & Our Sponsors
00:02:44 Announcements & Feedback
00:08:27 The Pub
00:23:10 The Brewery
00:34:42 The Lounge - Ray Ricky Riveria - Norwalk Brewhouse
01:20:50 Quick Tip & Something Other
This episode is brought to you by:
​American Homebrewers Association
​Country Malt Group
Interested in helping Denny and Drew with the IGOR program (aka help us run experiments!) - contact them at [email protected]. We want more Citizen Science!
In the meanwhile, subscribe via your favorite podcasting service (iTunes, etc). Like our podcast, review it - talk it up! If you have comments, feedbacks, harassments, etc, feel free to drop us a line at [email protected]. Follow us on Facebook (ExperimentalHomebrewing) or Twitter (@ExpBrewing). If you have questions you'd like answered in our Q&A segment, send an email to [email protected]!
Don't forget you can support the podcast on Patreon by going to http://patreon.com/experimentalbrewing
This episode can be downloaded directly at http://www.podtrac.com/pts/redirect.mp3/www.experimentalbrew.com/sites/d...
Podcast RSS Url: http://www.experimentalbrew.com/podcast.rss